Item Approved By ScriptGiver
StoreCave - The free eCommerce Script
| | |
| --- | --- |
| Category: eBay | Send By: geoaru |
| Language: PHP | License: Free |

Description for StoreCave - The free eCommerce Script:

StoreCave offers small businesses with free online storefronts to kick start their businesses and hit the ground running. Upload product information & Start selling right away. Create online stores for free with StoreCave. Our eCommerce platform is instantly setup and you can start selling immediately. Our powerful and nimble eCommerce storefront is designed for small businesses to lower operating costs on hosting and website maintenance. Start your online shopping cart for free.

Main Features
1. Designed for Small Business & Startups.
Loaded with all necessary features, display options and payment gateway to start an online store and sell right away. StoreCave is designed to be simple, fast, powerful and free..! We will continue to add features to the online store & early adopters gets most of these as free perks.
2. Elegance on Every Screen.
StoreCave responds to every screen size regardless of the device and adjusts every page of your online store to display every product beautifully against the canvas of a screen. Now your customers can shop from anywhere on any device..!
3. Showcase to Sale.
Upload images, either show case them or put them up for sale or hide them completely. Keep track of your inventory as sales happen, tracck it with tracking codes for invoicing and shipping. Your products are taken through all steps with care at StoreCave.
4. Brand Promotion and Management.
Categorise with Brands or type and display them elegantly on StoreCave storefront. You can also promote specific products or brands with special offers and putting them up on that big banner at the top of your store cannot hurt.
5. Optimize Search & Integrate Social.
Search Engine Optimization (SEO) is an essential part of promotion. The right keywords and content can get your store to pop-up in search results. Change those settings on StoreCave store and enter the Google Analytics code to monitor traffic while you are at it. Do not forget to link your store to its Facebook pages.
6. Safe in the Cloud.
StoreCave is hosted on the cloud and you can run your store for free on the Cloud. It's fast, up all the time and as safe as Fort Knox. Sell safe.
Added 12th February 2016 | 1170 Views
Please note: Script Giver doesn't make any support for StoreCave - The free eCommerce Script. In this case, please contact the script, item, domain or website owner of StoreCave - The free eCommerce Script.
You can help other people with your experience with StoreCave - The free eCommerce Script.
To help other users, you can write a comment on your experience with StoreCave - The free eCommerce Script.

Maybe there are comments in german for StoreCave - The free eCommerce Script?

Or follow us on
Our Sponsors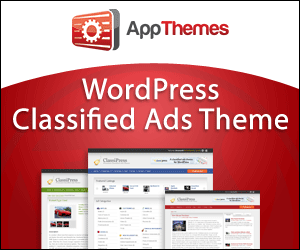 Advertisement
Your Banner Here?
Contact Us!