Item Approved By ScriptGiver
PHP Melody v2.5
| | |
| --- | --- |
| Category: Youtube | Send By: Batista |
| Language: PHP | License: Paid |

Description for PHP Melody v2.5:

Introducing PHP Melody v2.5

PHP Melody is a self-hosted Video CMS which evolved over the last 8 years. SEO optimization, unbeaten security and speed are advantages you no longer have to compromise on.

A truly great CMS should help you save time and make your life easier not complicate it. Nobody enjoys spending time and money on inferior solutions. If you value your time, don't settle for anything but the best video CMS with a proven track record, constant support and updates.

Whether you're creating a personal or business video site, PHP Melody gets the job done. This is a no fuss CMS, fit for 2016.
 Works on any hosting account.
 No nonsense features that you'll never use.
 Optimized for speed, ease of use and customization.
 Constant updates to keep your site ahead of your competition.
 Reassuringly solid customer support (8 years and going).
 Simple pricing – buy and own for life, no monthly fees.

See your project come to life today, without any hesitations

Getting started today means you can start publishing videos in a matter of minutes, not days. Setting up your video site for the first time is both easy-to-do and straightforward.

Whether this is your first time installing a CMS or you're web savvy, the entire setup process will take around 15 minutes...or less. Each license comes with a detailed installation manual (PDF) to see you through the quick installation.

The fact that installation is possible on any hosting account, however basic is another unique characteristic of our Video CMS. Our customers have their video site up and running within the hour.

Convert views into real money. Make every view count.

Make money from day one. Copy & paste your ad code into the predefined ad zones and you're ready to go.

PHP Melody has a comprehensive built-in ad manager which covers all types of ads: classic banners, pre-roll static ads and pre-roll video ads.

Highlights from the built-in ad manager:
 Pre-defined ad areas (header, footer, player, etc.).
 Detailed statistics and graphs on ad performance.
 Target any ads (classic, pre-roll, etc.) based on categories, sources, users, etc.

Customize the layout to your heart's content

You don't need a programmer to make it look good. This is a video CMS you can tweak and customize without editing a single line of code.

Theme changes including color scheme, page width and logo upload are done with a mouse click or two; in real-time for you to see. All this magic is always available in the comfort of your dashboard.

Tweak your video gallery without code editing:
 Show/hide widgets or modules.
 Set how many listing you want for videos, comments, etc.
 Adjust the video players, thumbnails & avatars.
 Upload your site's logo.

And for those who need more, we invite them to get messy. The layout is clean, logically laid and the layout (theme) is separated from the PHP code for easy customizations.

Search Engine Optimized and ready for 2016

The simple truth is that most CMS developers simply don't care about your SEO strategy.

Since the first release of PHP Melody (8 years ago) one of our top 3 priorities was SEO. That hasn't changed since then.

Besides having URL friendly links, great internal link structure, proper use of HTML5 and search engine guidelines, we've gone even further.

Markup Schema is one example where we've gone further. It is part of the new standard used by search engines to rank sites in their search results.

If SEO is important to you, choose PHP Melody and your SEO priority will be our responsibility.
Added 23rd December 2015 | 28002 Views
Please note: Script Giver doesn't make any support for PHP Melody v2.5. In this case, please contact the script, item, domain or website owner of PHP Melody v2.5.
You can help other people with your experience with PHP Melody v2.5.
To help other users, you can write a comment on your experience with PHP Melody v2.5.

Maybe there are comments in german for PHP Melody v2.5?

Or follow us on
Our Sponsors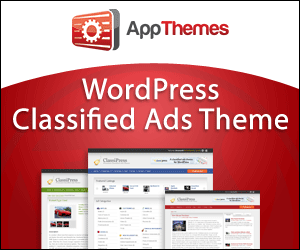 Advertisement
Your Banner Here?
Contact Us!