Categroy
/
WordPress Plugins
/ Name:
Photo Seller Plugin – Sell Photos Easily
| 1582 Views |
Item Approved By ScriptGiver
Photo Seller Plugin – Sell Photos Easily

Description for Photo Seller Plugin – Sell Photos Easily:

Sell your photos easily with this beautiful WordPress plugin

WordPress Photo Seller Plugin – Sell Photos Easily

WordPress Photo Seller Plugin is a shopping cart designed and built to meet the needs of photographers.

If you are a photographer or hobbyist and want to sell photos, prints, images online then this plugin is an essential tool for you.

When you try to sell photos using a generic shopping cart, it doesn't work out very well most of the time. We are going to address that issue with this plugin.

WP Photo Seller plugin will be very useful to graphics designers and visual artists. It is also perfect for event photographers who want to showcase the photos from weddings, sports, parties etc.

Plugin Features

Below are just some of the notable features of the WordPress Photo Seller Plugin:

wordpress icon

Easy Installation

Easy installation and setup – it takes minutes to be up and running live with your online photography store.

sell photo prints icon

Sell Photo Prints

Sell photo prints directly from your WordPress site (cut out the middle man). Create an unlimited number of reprint size options that your customers can choose from. Ship the prints after an order comes in.

sell digital photo downloads icon

Sell Digital Photo Downloads

Sell your photos as digital downloads directly from your WordPress site (no need to use a 3rd party site).

icon

Image Dimension

Sell digital photos in various dimensions or sizes (the plugin will automatically deliver a re-sized version of the image to the customer after purchase).

photo watermark icon

Watermark Photos

Automatically watermark your photos in the gallery to protect your images. Customers will receive a watermark-free image after the purchase.

photo zoom icon

Enable Zoom on Photos

You can enable the zoom option on your photos so the customers can inspect the images closely before purchasing.

secure digital photo delivery icon

Secure Digital Photo Delivery

Automatic and secure delivery of your digital photographs to your customers via encrypted download links. Customers can instantly download the image files after payment.

PayPal Checkout icon

Sell Photos Via PayPal

Sell your images/photos securely via PayPal (your customers can pay via credit card or their PayPal account).

Cheque payment icon

Use Offline Payment Method

You can sell your images via offline payment methods also. Your customers can pay via cheque, bank transfer, cash etc.

Photo gallery icon

Photo Gallery Management

Easy uploading of images using the native WordPress media manager. Create photo galleries quickly by bulk uploading your images.

edit image icon

Image Editor

Edit your photos from the WordPress admin dashboard. You can crop, rotate, flip and scale your images after you upload them.

photo album icon

Photo Albums

You can group/categorize your photo galleries into photo albums. This can be very helpful if you have a lot of photo galleries.

Price list icon

Create Price Lists

Create unlimited price lists with size variations. You can then apply the price list(s) to your galleries. You can also create variations with different prices for digital images and physical prints.

password protect icon

Password Protect Galleries

You can password protect your galleries so only certain users with the password can view and buy images from that gallery.

image copy protection icon

Image Copy Protection

You can optionally enable the copy protection feature which will disable the ability to select text and right click on your website's front-end.

order photo icon

Orders Menu

Keep track of all your sales in the orders menu of the plugin. You can search orders using a customer's email address or transaction ID.

find image icon

Image Search Option

Allow your customers to search your images so they can find it easily and buy it. Very helpful when you are selling lots of images.

discount coupon icon

Discount Coupons

Ability to offer discounts/promotions using the discount coupon functionality. Use it to allow your customers to buy photos at a discount.

image attachment icon

Attach Additional Files

You can attach and deliver additional files (example: a zip file) with the photos. This is very useful if you need to deliver additional files with the purchase of a photo. So for example, if you want to deliver the PSD source file when someone purchase a photo, you can do that.

bulk import photos from zip file

Bulk Import from Zip File

You can bulk import images and photos from a zip file to create your photo gallery and sell those images.

sort galleries and images order

Gallery Image Sorting

Ability to specify a sorting order for the galleries and the images. You can sort images by ID or upload date.

facebook like icon

Facebook Like for Images

Ability to add a Facebook like for your images in the photo details page (allows your users to like your photos).

re-generate photo download links icon

Re-generate Image Download Links

The site admin can re-generate download links manually for a digital photo/image and send it to the buyer.

store pickup icon

Allow Store Pickup

Ability to allow the image prints to be picked up from your store. This is helpful if you have a physical store and you want to offer a store pickup option.

image for watermark icon

Use Image/Logo for Watermark

Ability to use an image or logo for the watermark of your gallery photos. This is a great way to brand your preview photos.

photo slider icon

Create Image Sliders

You can create image sliders using your gallery photos. Your visitors will be able to click on an image from the slider to purchase that image.

autoresponder icon

Autoresponder Integration

Ability to automatically add your customers to your autoresponder list (MailChimp, GetResponse, AWeber) for email marketing purpose.

Affiliate plugin icon

Affiliate Software Integration

Can be integrated with the WordPress Affiliate Software Plugin. So if you decide to boost your photo sales by introducing an Affiliate Program later then you just have to activate the affiliate plugin.

ssl certificate icon

Works with HTTPS Pages

Photo Seller plugin works with https pages out of the box (useful if you are using an SSL certificate on your website).

stability icon

Plugin Stability

Our plugin code-base is very stable. We put a lot effort into testing and developing our plugins so it doesn't break your site after you upgrade.

icon

Great Support

Tired of listening to fake support promises? Check out our customer only forum to see how we handle product related issues (usually within 24 hours). Our support forum is moderated by the developers who created the plugin(s).
Added 16th January 2016 | 1582 Views
Please note: Script Giver doesn't make any support for Photo Seller Plugin – Sell Photos Easily. In this case, please contact the script, item, domain or website owner of Photo Seller Plugin – Sell Photos Easily.
You can help other people with your experience with Photo Seller Plugin – Sell Photos Easily.
To help other users, you can write a comment on your experience with Photo Seller Plugin – Sell Photos Easily.

Maybe there are comments in german for Photo Seller Plugin – Sell Photos Easily?

Or follow us on
Our Sponsors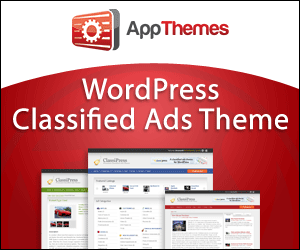 Advertisement
Your Banner Here?
Contact Us!