Categroy
/
WordPress Plugins
/ Name:
Sell Digital Products
| 1680 Views |
Item Approved By ScriptGiver
Sell Digital Products

Description for Sell Digital Products:

Affordable, easy to use, professionally coded and always updated

WordPress eStore Plugin – Complete Solution to Sell Digital Products from Your WordPress Blog Securely

1. Do you sell, or want to sell, digital downloads, digital content, products or services from your WordPress site on Autopilot while maintaining total SECURITY of your digital asset?

2. Are you frustrated with the e-commerce WordPress plugins you've looked at? Do you want a plugin with reliable customer service (where your questions get answered and issues get addressed)?

3. Do you hate the thought of paying ongoing fees and commissions to sell via a third party web site?

4. Do you hate having to buy many expensive addons after you install a shopping cart? and then pay a yearly fee to upgrade?

If you are still reading, then the WordPress eStore plugin may be just what you need!

Plugin Summary

In a Nutshell… this powerful, sleek and conversion oriented WordPress shopping cart plugin allows you to sell any type of digital products and services from your WordPress powered site securely with complete automation.

Your customers will love the hassle free checkout experience offered by the WP eStore Plugin.

Once you set it up, the whole process (the buying, payment verification, and the delivering of the product(s) without revealing the real URL of the product) works on auto-pilot. You can view a simple overview of the WP eStore's digital delivery operations here.

Yes, you can sell physical (tangible) products with this plugin too as long as you don't need complex shipping options.

25,000+ Internet marketers use this plugin to sell their products from landing/sales pages.

Plugin Features

Below are just some of the notable features of the WP eStore Plugin (you can view a full list of features here):

Digital content security

Security of Your Digital Asset

Automatic instant digital product delivery upon payment through dynamically generated encrypted download link. This way the actual location of your digital product never gets revealed. The link expires after a configurable amount of time or specified number of downloads which ensures the security of your digital asset.

sell any type of products

Sell Anything

Sell services, tangible and non-tangible products from your site. For example, you can sell digital downloads, videos, music, photos, subscriptions, tickets, serial numbers, web hosting, collect membership fees, and much more.

wordpress download manager

Secure Download Manager

WP eStore allows you to embed secure download now buttons for your free downloads (this will prevent hot linking to your files). You can also collect the user's email address in exchange for the download (helps you build an email list).

Easy Checkout

Easy Streamlined Checkout

Simplest one-click checkout through PayPal, 2Checkout, Authorize.net or Manual Payment. Customers can pay using a credit card or PayPal account. Don't lose your customers to a complicated checkout system. Read the benefits of an express checkout system.

Light weight shopping cart

Light Weight Shopping Cart

WP eStore is a light weight shopping cart solution. This lean shopping cart structure ensures that the plugin will not slow down your site.

Multisite icon

Multi Site License

When you buy the WP eStore plugin you can use it on as many sites as you own (you gotta love that!). There is no "Developer Option" here. One low price entitles you to use the plugin on all of your sites.

icon

Ease of Design and Usage

WP eStore seamlessly blends into your existing WordPress theme. You have the freedom of placing a Buy or Subscribe button for a product or service anywhere on your blog. Read the design overview here.

Autoresponder icon

Autoresponder Integration

It can be integrated with Autoresponders (AWeber, MailChimp, GetResponse, Mad Mimi). This way the customers automatically get signed up to your list/campaign for email marketing purpose.

Elegant product display templates

Elegant Product Display

WP eStore comes with elegant product display templates which you can use to display your products. Checkout the available fancy product display templates here.

Shortcode library

Extensive Shortcode Library

With the library of shortcodes WP eStore provides, you can customize your WordPress ecommerce store exactly the way you want it. Designing your online store has never been easier. Checkout the available eStore shortcodes here.

addons and extensions icon

Lots of Free Addons

WP eStore has many free addons that you can use to extend the cart behavior in various ways. You get access to all the free addons and extensions when you purchase the eStore plugin. See the addons list here.

payment gateway icon

Lots of Payment Gateways

The eStore plugin has free integration with a lot of popular payment gateways including PayPal, Authorize.net, 2Checkout, Google Wallet, BitCoin via BitPay, Braintree, eWay Rapid 3.0, Offline payment method (payment via cheque, cash or bank transfer). There is a premium gateway module to add even more payment gateways if needed.

buy now type button icon

Create Buy Now Buttons

WP eStore allows you to create buy now type buttons that offer a super fast product checkout. This type of button allows your customers to purchase a product without having to add it to the cart.

PayPal subscription button icon

PayPal Subscription Button

You can create PayPal subscription buttons so you can charge recurring payments for a product or service.

free upgrade icon

Free Future Upgrades

Free future improvements and upgrades (there is no annual fee). You will always have access to the latest version of the plugin for free.

icon

Plugin Stability

Our plugin code-base is very stable. We put a lot effort into testing and developing our plugins so it doesn't break your site after you upgrade.

save and retrieve cart icon

Save and Retrieve Cart

Ability to allow your customers to save their shopping cart content so that it can be retrieved at a later time.

serial key icon

Sell License or Serial Keys

You can configure a product with a bunch of serial numbers or license keys and the plugin will dispatch it to the customers upon purchase of that product. This feature can be useful to sell tickets too. View details here.

discount coupon icon

Discount Coupons

Create standard or conditional discount coupons using the discount coupon functionality. Use it to allow your customers to buy your products at a discount.

re-download digital item icon

Customer Purchase History

Show customers their purchase history. They will be able to see which products they purchased from you in the past. Also allow them to re-download the digital items they purchased.

sell via a link icon

Sell Using a Link

You can use this plugin to sell your products via a link. This can be very useful if you have created a landing page using a landing page creator software and you just needed a link to accommodate the item purchase process.

pay what you want price icon

Pay What You Want Price Option

You can enable a "pay what you want" or "custom" price option for your products so the customers can enter the amount they wish to pay for the item. You can specify a minimum amount for the custom price also.

amazon s3 integration icon

Amazon S3 Integration

Can be integrated with Amazon S3 so that the downloadable files can be stored on your Amazon S3 account and served via secure encrypted download links.

analytics ecommerce tracking icon

E-Commerce Tracking

Integrates with Google Analytics eCommerce tracking. Your product sales will be tracked in your Google Analytics account (if you are using one).

create donate now button icon

Create Donation Buttons

WP eStore allow you to create PayPal donation buttons to collect one-time or recurring donations for a cause.

download link shortening icon

Shorten Encrypted Download Links

You can choose to deliver a shortened version of the encrypted download links. The links are shortened using the free Bitly link shortening service.

ssl certificate icon

Works with HTTPS Pages

WP eStore works with https pages out of the box (useful if you are using an SSL certificate on your website).

icon

NextGen Gallery Integration

Can be integrated with the NextGen Gallery Plugin to create a Digital Photo Store from the NextGen Gallery to sell photos from your WordPress site.

security plugin icon

WP Security Plugins

WP eStore is compatible with most popular WordPress security plugins (including our free All In One WordPress security plugin).

WP eMember icon

WP eMember Integration

Can be integrated with the WP eMember plugin to create a WordPress store with membership capability. Creating a membership site with the WP eMember plugin is very easy.

Affiliate icon

Affiliate Software Integration

Can be integrated with the WordPress Affiliate Software Plugin. So if you decide to boost your sales by introducing an Affiliate Program later then you just have to activate the affiliate plugin.

updated regularly

Always Kept Upto Date

We keep our plugins upto date to work with the latest version of WordPress. We have been doing this for 5+ years so rest assured that our plugins will always be compatible with any future WordPress updates.

Shopping cart documentation

Detailed Documentation

Scared of getting worthless product documentation after you purchase the product? Checkout the shopping cart documentation before you make a purchase.

customer support icon

Great Support

Tired of listening to fake support promises? Checkout our customer only forum to see how we handle product related issues (usually within 24 hours). Our support forum is moderated by the developers who created the plugin(s).

Please see the documentation site to get a feeling for what this plugin can do (this will help you determine if this plugin will meet your needs).

I am not going to tell you that the WordPress eStore is the best WordPress Store plugin ever but for what this plugin does makes it gold.

If you want a WordPress Store plugin that is being actively developed and has someone behind it to offer support and troubleshoot issues then feel free to purchase this plugin.

When you buy this plugin you also indirectly support all my other free wordpress plugin development.

Get the WordPress eStore Plugin Now

Specification

App Category: WordPress Plugin

Software Name: WP eStore Plugin

Version: 7.3.5

Date Modified: 2016-01-04

Operating System: WordPress 4.4

Requirements: WordPress 3.3 or higher

Description: A user-friendly WordPress shopping cart plugin to sell your products and services

File Format: application/zip
Added 16th January 2016 | 1680 Views
Please note: Script Giver doesn't make any support for Sell Digital Products. In this case, please contact the script, item, domain or website owner of Sell Digital Products.
You can help other people with your experience with Sell Digital Products.
To help other users, you can write a comment on your experience with Sell Digital Products.

Maybe there are comments in german for Sell Digital Products?

Or follow us on
Our Sponsors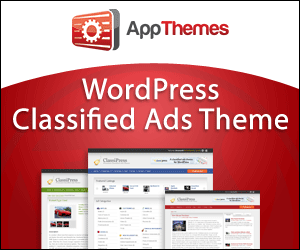 Advertisement
Your Banner Here?
Contact Us!