Categroy
/
Themes Templates
/ Name:
Visio - Responsive Website Template
| 914 Views |
Item Approved By ScriptGiver
Visio - Responsive Website Template

Description for Visio - Responsive Website Template:

Take advantage of all future updates. Release date will be announced soon. Some of the new future that will come up:
1.Health layout
2.Sports layout
3.Real Estate layout
4.Univeristy layout
5.Business layout
6.New shop layout
7.New features and functionalities
8.New pages
9.Stay tuned for more news

What's new in v1.2

For the best experience, make sure, when you are in "live preview" mode, that you close the frame that contains the template. Do that by clicking "Remove frame" from the page top right corner.
•New LESS/CSS skins + 9 pre-defined colors
•New homepage layout
•Minor bug fixes

What's new in v1.1
•Complete shop layout
•Dark layout version
•Multiple header options (see the style switcher)
•Create new skins with LESS
•Friendly form validation
•Navigation dropdown menu with various animations (with Animate.css)
•Change colors with your own in 3 easy steps (see the doc files)
•Revolution slider is now available
•Style switcher for preview purpose only so you can see some of the included functionalities
•Check Visio template to see how much it can do for you

Coming up
•SASS version
•Free update to Bootstrap 4 (maintaining Bootstrap 3 version also)
•New page layouts
•Business and Corporate layouts
•Real estate layout
•Education layout
•Sport layout
•Newsletter (email) template
•Much more to come ...

About Visio

In a world where templates are getting more and more heavier and complex, we think that simplicity should be the main aspect when creating a web project. And this is exactly what we want Visio to do: to bring back the simplicity and pleasure of creating powerful websites without making it more complex than it should be and get the maximum impact from your visitors.

Visio is not just a template, but a -powerful- tool that is meant to give you access to create the website you want without being limited by the layout or its features. It was created to be customized. Think of Visio like at a car chassis. A well thought structure on top of which you can create the final result you want. From the background and text colors, font styles to components properties, all of these can be customized very easily without having to write any line of code, but just modifying some LESS variable value. And don't worry: Visio comes with a well written documentation in which you will find out everything you need to know about LESS and how to customize this template.

The last but not least, our product is a layout oriented template. Meaning, you can arrange the components and customized them in no time and finally create the layout you want.

With more than 100 pre-defined layouts with a lot more to come, easy to work with, easy to customize and unlimited ideas that can be implemented in your project are just a few attributes that recommend Visio to be one of the most complete template.

Visio - Responsive Website Template will be monthly updated. Don't worry, all versions will be able to be updated without any effort. Just make sure you follow our recommendations written in the doc files. And because we want to create a long term collaboration with each of our customers, any problem or suggestion you have, please email us at: team@devisio.ro.

Thank your for choosing Visio and stay tuned because a lot of great things are going to happen in the near future.

Main Features
•Multi-page and one page version
•Coming soon page
•Landing page
•Unlimited colors
•Great pre-defined layouts
•Dark layout
•RTL mode
•Multiple header styles (static or fixed)
•Boxed layout style
•FREE updates every month

All Features
•Bootstrap to 3.3.5
•Created with LESS
•Can be customized via CSS or LESS
•Extensive documentation
•Multiple header options: default, opaque, transparent and inverse (switches the navbar background color)
•Mega navigation
•Third level navigation
•Optional fixed navbar (Sticky navbar)
•Multiple slider options: full screen, auto height to fit menu, multiple text styles
•Loaded with components easy to customize
•Multiple block styles to structure the content of your page
•Unlimited font options: via Google or manual import
•Multiple hover animations
•Animated counters
•Blog layouts with many cool features and structure ideas
•Multiple form styles: light, dark, base, opaque
•Template components with many color options that can be modified in the LESS variable file
•Easy to define new colors and properties with LESS
•Layer slider ($10)
•Multiple search options: default, classic and fullscreen
•More than 100 and counting pre-built page layouts
•Lots of portfolio and project gallery layouts
•Multiple carousel, including the touch enabled Owl Carousel with a lot of customized options only for Visio
•Animated slidebar
•Optional top header
•Lots of pattern and background images
•Responsive components and layouts
•Stylesheets are built with LESS
•Call to action boxes
•Multiple font icon libraries: FontAwesome and Ionicons
•Different types of content boxes (blocks)
•Section with multiple background options
•Multiple footer variations
•Sign-in/Sign-up/Recover passoword forms
•Pricing & Table plans
•Masonry layouts available for blog and portfolio
•Listing layouts
•Customizable Google maps
•And much more to come

Thank you
•Bootstrap: http://getbootstrap.com/
•jQuery: http://jquery.com
•Icons: http://fontawesome.io/ and http://ionicons.com
•Fonts: http://www.google.com/webfonts
•Images: All images are shown with demonstration purpose only. Credits can be found in the documentation.
Added 19th December 2015 | 914 Views
Please note: Script Giver doesn't make any support for Visio - Responsive Website Template. In this case, please contact the script, item, domain or website owner of Visio - Responsive Website Template.
You can help other people with your experience with Visio - Responsive Website Template.
To help other users, you can write a comment on your experience with Visio - Responsive Website Template.

Maybe there are comments in german for Visio - Responsive Website Template?

Or follow us on
Our Sponsors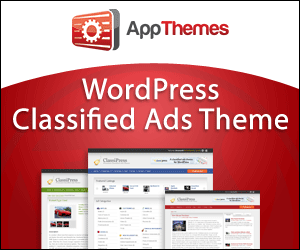 Advertisement
Your Banner Here?
Contact Us!