Categroy
/
Themes Templates
/ Name:
Smarty - Website + Admin + RTL
| 1062 Views |
Item Approved By ScriptGiver
Smarty - Website + Admin + RTL

Description for Smarty - Website + Admin + RTL:

Most important Smarty features you get:
•ADMIN INCLUDED (unique feature)
•RTL INCLUDED (for both: website & admin)
•530+ HTML files website template
•50+ HTML files admin template
•and will grow - we'll never stop making the best template ever!
•75+ Home Layouts
•74+ Predefined Page Layouts
•135+ Features
•105+ Portfolio Layouts
•37+ Blog Layouts
•21+ Shop Layouts
•40+ Shortcodes
•35+ plugins loaded dynamically ONLY if needed (unique feature that makes Smarty so lightweight and fast)
•6 side menus layouts ("side headers")
•8 different sliders + 39 different slider variations
•34 header layouts + 10 header menu layouts
•8 footer layouts
•15 page title layouts
•6 different page submenus
•6 preset page global colors
•5 different search layouts
•6 different side panels
•php files included
•revolution slider included ($14)
•layer slider included ($11)
•working forms: contact, newsletter, careers
•ajax & php forms from scratch
•jquery form validation integrated
•very well documented (documentation + inline html documented)

Smarty = Swiss Army Knife of Templates
Total Freedom To Create Any Design Style

Lightweight template - as you can see inspecting the source file, there are only two script loaded at the bottom: jquery and scripts.js All plugin files are loaded dinamicaly ONLY if needed on a specific page. If no plugin is needed, then no plugin is loaded and you don't need to include them manualy using the old way! Example: countdown plugin is loaded only when scripts.js detect .countdown class. Everything covered in the documentation!

Smarty use a very smart and unique way to send forms. You don't need to create php files to create a new form - everything is automated. Just create your html form and will work instantly! This is very unique! You can even upload files using the same technique you can see on contact or careers templates. No php coding needed!

Fully Responsive

Script Credits

jQuery
jQuery Easing
jQuery Cookies
Google Fonts
Font Awsome
Glyph Icons
Weather Icons
Bootstrap 3
Appear plugin
Owl Carousel
Magnific Popup
PhpMailer - contact form
Isotope
Masonry
Mediaelement JS
Knob
Countdown
Parallax
Backstretch
Revolution Slider
Layer Slider
Flex Slider
Gmap
JVectormap
Full List on documentation
Added 19th December 2015 | 1062 Views
Please note: Script Giver doesn't make any support for Smarty - Website + Admin + RTL. In this case, please contact the script, item, domain or website owner of Smarty - Website + Admin + RTL.
You can help other people with your experience with Smarty - Website + Admin + RTL.
To help other users, you can write a comment on your experience with Smarty - Website + Admin + RTL.

Maybe there are comments in german for Smarty - Website + Admin + RTL?

Or follow us on
Our Sponsors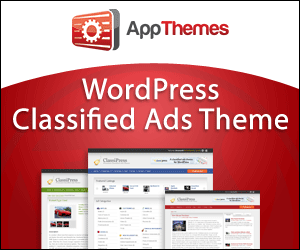 Advertisement
Your Banner Here?
Contact Us!