Item Approved By ScriptGiver
Web & Domain Market
| | |
| --- | --- |
| Category: Sedo | Send By: Tom |
| Language: PHP | License: Paid |

Description for Web & Domain Market:

Website & Domain Marketplace Script





Start Your Own Website & Domain Marketplace

Have you ever seen any of the website flipping marketplaces such as Flippa or Sell A Website, and thought it would be nice to be able to get in on the action making a profit on every website or domain sold? Now you can with the Website Auction Script!

Website and Domain Auction Script


1.Powerful PHP Software Script
2.Create a Website & Domain Flipping Marketplace, That Rakes In The Cash!
3.Selling Turnkey websites online has become hugely popular over the last few years
4.Auction off websites & domains just like Flippa, and earn tons of profit from your sales
5.You get paid on every single listing, regardless of if it sells or not!
6.Make even more cash with listing upgrades

If that wasn't opportunity enough you also have tons of advertising potential! When you create a website selling marketplace you can gain authority status easily and become extremely desirable to high profile advertisers! Sell that ad space on your site and cash in.

And we're not even finished!

We'll also give you a set of easy to understand instructions that will show you how you can easily install this software in about 10 minutes to create a new website and domain selling business, where you get paid on every listing on your site!

Directly after purchasing you'll be able to put up a "Website & Domain Auction Marketplace" that allows you or your members to buy and sell websites and domains!

One thing that makes this system especially profitable is that it requires an insanely small amount of effort on your part!

After you install the script on your web server the site practically maintains itself, you just put in some details and collect the profits for the most part!

Create A Website & Domain Marketplace That Rivals the Likes of Flippa and Make Huge Profits from It!

How You Make Your Money: You charge a listing fee for every auction posted to your site. There are also upgrade fees you get paid on as well. Just click the fees link on the sample site, but remember on your site you can set your own prices. All payments come to you via your PayPal account, and you get 100% of these fees.

Powerful, Fast and Clean

This script contains all of the major features that the most popular website and domain auction marketplaces have so customers and users will feel at home when they're using your website. Sellers have profiles, ratings and feedback percentages just like all the big marketplaces. Website Auction Script combines the best of both worlds with the ability to bid on products or buy them instantly outright with the "Buy it Now" button. The script is extremely well organized and easy to search through. Customize your categories and product types with ease!

The professionally designed layout is extremely easy to navigate and includes areas for you to include pertinent information like contact links, legal terms and company information. This is more than just a website template though; it's a fully-functioning website!

Powerful CMS Admin Area Included!

The admin control panel let's you customize and maintain your marketplace however you want and gives you full power over your website!

Still not sure your ready to order? We've installed a Demo of the script here

Create a sample account and check it out. Keep in mind that this is a sample install so there are no current auctions running, but please feel free to create a sample auction.
Added 11th January 2016 | 771 Views
Please note: Script Giver doesn't make any support for Web & Domain Market. In this case, please contact the script, item, domain or website owner of Web & Domain Market.
You can help other people with your experience with Web & Domain Market.
To help other users, you can write a comment on your experience with Web & Domain Market.

Maybe there are comments in german for Web & Domain Market?

Or follow us on
Our Sponsors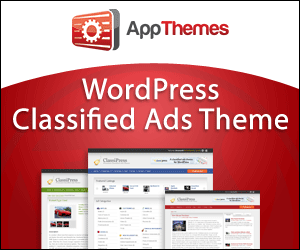 Advertisement
Your Banner Here?
Contact Us!