Item Approved By ScriptGiver
Ez Paypal Clone v8.20 - Payment
| | |
| --- | --- |
| Category: PayPal | Send By: Thomas |
| Language: PHP | License: Paid |

Description for Ez Paypal Clone v8.20 - Payment:

A payment gateway provides a secure connection between your online store and your internet merchant account. It is an e-commerce application service provider that authorizes credit card payments for e-businesses, online retailers, bricks and clicks, or traditional brick and mortar. It is the equivalent of a physical point of sale terminal located in most retail outlets. Payment gateways protect credit card details by encrypting sensitive information, such as credit card numbers, to ensure that information is passed securely between the customer and the merchant and also between merchant and the payment processor. A payment gateway facilitates the transfer of information between a payment portal and the Front End Processor or acquiring bank.

Ez Paypal Clone is a web based payment gateway software developed in jQuery, PHP and MySQL. This product is considered the best in category. We offer extensive customization (design and development) of this product at minimum charges.

This product can be further customized to launch a website like 2checkout, Mijireh, Worldpay, Wepay, Paymill, Eway, Instabill, Moneris etc.


Features

100% Secured.
Email Support (3 Years).
FREE Updates (3 Years).
Members Account System
Account Menu
Account overview - display general info
Past 15days transaction
Receive payments
Send payments
Transaction history
Edit account profile
Edit account password
Add/Edit/delete email address
Select primary account
Add/Edit/Delete credit cards
Add/Edit/Delete bank accounts
Add/Edit/Delete Passport
Add/Edit/Delete Green Card
Merchant Menu
Member can set their own currency
Payment can be dispute.
Send money
Add recipient and transfer balance to recipient.
View billing history
Mass payment system
Simple Payments
Display the HTML code for payments
Payments Menu
Deposit funds
Withdraw funds by paypal/cheque/transfer to bank account
Send payment to another member
Request payment
Request invoice
Invoice preview
Manage all invoice
Advanced filtering for invoice filtering
Set transfer fees and charges
Paypal integrated
Complete cms admin end
Admin can create/edit/delete FAQ categories
Ability to manage FAQ entries
Member Manager
Search members by username
Ability to view/edit/block/delete/close members
Accounting system
Search account transactions by transaction id
Account Summary
View transaction statistics (pending, completed, cancelled and refund)
View deposit/withdrawal transactions
View refund statistics
Set system's default currency
Change currency rates
Add/edit/delete banks for net banking.
Add/edit/delete banks country wise
CMS system
Add extra pages
Fully editable home page
Logo Design @US$30.00 (Paid Add-on, FREE with Open Source Package).
Banner Design @US$50.00 (Paid Add-on).
Mobile Friendly Version @US$150.00 (Paid Add-on).
Infographic Presentation @US$300.00 (Paid Add-on).
SEO Service - 1 Month @US$75.00 (Paid Add-on).
Promotional Video @US$250.00 (Paid Add-on, FREE with Open Source Package).
Hosting - 1 Year @US$84.00 (Paid Add-on).
Unique Design (Paid Add-on).
Wordpress Plugin (Paid Add-on).
Magento Plugin (Paid Add-on).
Joomla Components (Paid Add-on).
Android App (Paid Add-on).
IOS APP (Paid Add-on).


Note: It's a ready, uncustomized version of the script. Please contact our support team for an enhanced, fully customized version, tailor-made to your requirements.
Added 15th December 2015 | 3123 Views
Please note: Script Giver doesn't make any support for Ez Paypal Clone v8.20 - Payment. In this case, please contact the script, item, domain or website owner of Ez Paypal Clone v8.20 - Payment.
You can help other people with your experience with Ez Paypal Clone v8.20 - Payment.
To help other users, you can write a comment on your experience with Ez Paypal Clone v8.20 - Payment.

Maybe there are comments in german for Ez Paypal Clone v8.20 - Payment?

Or follow us on
Our Sponsors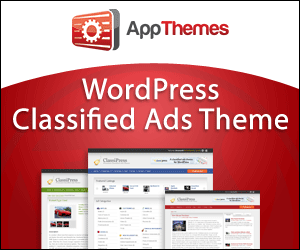 Advertisement
Your Banner Here?
Contact Us!