Item Approved By ScriptGiver
Ez LinkedIn Clone
| | |
| --- | --- |
| Category: LinkedIn | Send By: Dean |
| Language: PHP | License: Paid |

Description for Ez LinkedIn Clone:

Ez LinkedIn Clone v7.85 - Business Networking Script*

The purpose of a professional network is to help you grow your business, improve your career, network for jobs, meet like-minded people, and even help save your butt if you get in trouble as fellow members rally around you. Professional networking is a way where people connect to the industry experts irrespective of offline or online. A process that fosters the exchange of information and ideas among individuals or groups that share a common interest. Networking may fall into one of two categories - social or business. In the latter category, one of the implicit objectives is to form professional relationships that may boost one's future business and employment prospects. Professional networking can be defined as a marketing tool or a marketing method that helps us to create new opportunities, share knowledge and find new ideas through networks of like-minded business people. It can be very helpful to share information by utilizing a business network of a group of business owners and/or employees with common interests and goals. People trust preferentially people they know already, either directly or through another trusted person. This means that gaining that trust with new people is much easier when you have a strong network. A professional network is some sort of connected community of people, whether it's an online community.

Ez LinkedIn Clone is a popular professional network software developed in jQuery, PHP and MySQL. This product is considered the best in category. We offer extensive customization (design and development) of this product at minimum charges.

This product can be further customized to launch a website like Perfectbusiness, Urbansocial, Transitioninaction, Startupfundingclub, Partyflock, Jasezone, Webtech-kw, Scotster etc.


Features

•100% Secured.
•Email Support (3 Years).
•FREE Updates (3 Years).
•Ajax based interface.
•Profile creation.
•Different types of profile. Profile for jobseekers, employers and employed users.
•Create unlimited number of profile albums.
•Upload unlimited profile images.
•Share comments.
•Attach links.
•Post comment on other user's posting.
•Create groups.
•Share comments on groups.
•Create album for groups.
•Like postings.
•Follow group postings.
•Get instant notifications.
•Get instant posting alerts.
•Get instant message alerts.
•Post companies.
•Post company updates.
•Follow/unfollow company updates.
•Post/edit jobs.
•Apply to jobs.
•Get job notifications.
•List applicants.
•Contact applicants.
•Complete messaging system.
•View messages, sent messages, archive messages.
•Contact friends.
•View mutual friends.
•Send friend request.
•Create different folders for different friends.
•Get friend request alerts.
•Facebook login.
•Payment module.
•Search profiles.
•Search groups.
•Search companies.
•Search jobs.
•Logo Design @US$30.00 (Paid Add-on).
•Banner Design @US$50.00 (Paid Add-on).
•Mobile Friendly Version @US$150.00 (Paid Add-on).
•Infographic Presentation @US$300.00 (Paid Add-on).
•SEO Service - 1 Month @US$75.00 (Paid Add-on).
•Promotional Video @US$250.00 (Paid Add-on).
•Hosting - 1 Year @US$84.00 (Paid Add-on).
•Unique Design (Paid Add-on).
•Wordpress Plugin (Paid Add-on).
•Magento Plugin (Paid Add-on).
•Joomla Components (Paid Add-on).
•Android App (Paid Add-on).
•IOS APP (Paid Add-on).
Added 23rd December 2015 | 1020 Views
Please note: Script Giver doesn't make any support for Ez LinkedIn Clone. In this case, please contact the script, item, domain or website owner of Ez LinkedIn Clone.
You can help other people with your experience with Ez LinkedIn Clone.
To help other users, you can write a comment on your experience with Ez LinkedIn Clone.

Maybe there are comments in german for Ez LinkedIn Clone?

Or follow us on
Our Sponsors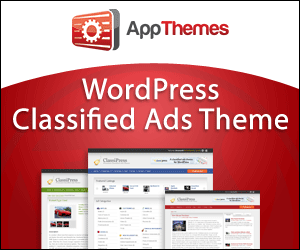 Advertisement
Your Banner Here?
Contact Us!