Categroy
/
Freelancer
/ Name:
Freelancer Clone
| 689 Views |
Item Approved By ScriptGiver
Freelancer Clone

Description for Freelancer Clone:

No. 1 Freelancer Clone Script in Market!

Ready-made/Custom-made
Ready-made or Custom
We understand that simply using ready-made script will not fulfill all your niche market requirements. So we provide you with an opportunity to customize according to your demand so you need not have to pay for the functionalites that are not necessary for your business.

NCrypted
Why NCrypted for Freelancer Clone
Standard platform with basic in-built features that enables you to kickstart your project. It is very crucial to develop your product quickly with quality and cost-effective rates. NCrypted's solution enables you to do that. Stop wasting time on 3rd party script.

Revenue Model
Revenue can be generated by three different ways from your Freelancer Clone: advertising banners, membership plan or commission model. Our business team will help to judge which revenue model suits your freelancer business so that you can go to market with confidence.

Support and Maintenance
On-going Support and Maintenance

NCrypted is your one stop solution. We assume full responsibility of not only design to development and deployment but for on-going support and maintenance after development as well.

What is Freelancer Clone?
NLanceTM, a freelancer clone and freelance marketplace script by NCrypted, is a platform where project owners post their projects or work requirement on part-time basis and individuals (freelancers) compete with each other by bidding on the project; the project owner then selects the bid and the selected freelancer then starts working on the assigned project. The platform comes with innovative and user-friendly modules such as Workroom, Files Uploader, Bidding Module etc. Freelancer clone helps people who are in need of job and want to build their career via this platform. In freelance marketplaces you are your own boss, you can work at anywhere and at anytime you want to. NCrypted's Freelancer Clone provides an integrated and cost-effective approach to the management and administration of the human resources and employee risks.

Freelancer clone, which is a freelance marketplace script, is the easiest and most effective way to connect with talented Freelance professionals from around the world. From artists and photographers to programmers and writers, thousands of Freelance service providers can use your own Freelancer marketplace daily to find their next outsourced project. Freelancer clone aims at creating similar freelance marketplace clone with all the required features of a freelancing website.

Salient features of Freelancer Clone Script
Easy to manage projects and site and simple to deploy
Enables to monitor/modify projects, message boards and email notifications
Payment solutions are fully integrated with PayPal for fast and easy transaction support
Escrow Payments Management Module available for Enterprise Edition
Gives total control over all operations via web browser
Admin can manage categories, user management and bill transaction
View your past transactions
Provides powerful accounting tools
Workroom for private communication between freelancer and client
Provides you with online portfolio hosting, personalized marketing tools and a suite of performance tools

Great! How do I get started?
Let's get in touch - contact us now with details pertaining to your project requirement for building a website similar to Freelancer. A business expert from NCrypted for Freelancer clone development and related industry will get in touch with you as soon as possible.

Ready made Freelancer Clone Script or Custom Development Solution - Choice is Yours
Ready made Freelancer Clone Platform: Our Freelancer clone platform already has standard features developed that enables you to kick start your project quickly with quality. The advantage of working with us is the fact that we've already got the base ready for you! The website clone architecture that we use in creating cutting-edge clone scripts similar to Freelancer is highly scalable, robust, user-friendly and can easily be customized as per your project requirements.

Readymade or custom
Freelancer Clone Custom Development Solution: While ready made off-the-shelf Freelancer clone script enables you to easily launch your own website similar to Freelancer at a comparatively cheaper cost initially, you will also want to customize it extensively if the market segment already has significant competition. You simply wouldn't want to go ahead with another me-too website that doesn't deliver a unique message to your target audience and doesn't provide any unique features different than your competitors. A good Freelancer clone script may have basic features that will allow you to test the shores with a prototype but that might not be enough for a website you are planning to make money with! If you launch your full fledged website with the same common features that everybody else has, why would visitors still be interested in your website which has nothing new or different to offer compared to Freelancer or the common competition using the same Freelancer clone script?

Enter NCrypted! This is our expertise and this is what we do. Trust us when we say you will need customization, as you definitely will since your website visitors will want to see something different when they visit your site.

We have the base Freelancer clone platform ready for you and since the platform is highly expandable and customizable, we can easily modify it to match with your requirements, be it for some design UI (user interface) tweaks or a complete custom design or a responsive web design requirement, a few features alteration or addition of many new unique features and modules - we have been doing it all and are eager to listen to your requirements.
Added 14th December 2015 | 689 Views
Please note: Script Giver doesn't make any support for Freelancer Clone. In this case, please contact the script, item, domain or website owner of Freelancer Clone.
You can help other people with your experience with Freelancer Clone.
To help other users, you can write a comment on your experience with Freelancer Clone.

Maybe there are comments in german for Freelancer Clone?

Or follow us on
Our Sponsors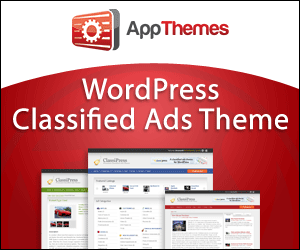 Advertisement
Your Banner Here?
Contact Us!