Categroy
/
Freelancer
/ Name:
WordPress Project Bidding Theme
| 886 Views |
Item Approved By ScriptGiver
WordPress Project Bidding Theme

Description for WordPress Project Bidding Theme:

WordPress Project Bidding Theme

A faster improved way to launch job / freelancer websites.

A little overview

Project Theme for WordPress is the original and #1 theme on the internet, that allows you to setup a freelance marketplace website. Also you can set a project bidding website or a chores website. With a great pack of features, payment methods and plug and play functionality, Project Theme is the best solution for your freelance marketplace site.

A perfect turn key solution to launch a freelance website in minutes. The real world examples of the success of this type of site are: elance, oDesk, freelancer.com, 99designs, taskrabbit, airtasker and many other niche freelancer sites.

Even More Information

In our theme employers post projects and freelancer post bids. At the end of the project, the employers award the project to the most qualified service provider from the proposal list. All these topped up by some great tools like the private messages, so users can communicate and share files between each other.

The theme also comes with many monetization tools for the site owner, like charging for listings, taking percent out of each project, featuring project fees and many others.

Freelancer Theme Main Features

responsive project theme

Fully Responsive Layout

Our theme works well on any kind of device. From desktop computers, laptops, to tablets, smartphones, and any type of phones. The theme design will stretch our or shrink automatically to fit your screen size and device. Also the responsiveness can be turned off if you wish to. To see an example of how responsive design works with our theme, see this.

payment project theme

Percent (%) fee per Projects

With the Project Theme you can charge a percent fee (or flat fee) out of each project/item that is done through your website. This can be taken directly through PayPal (using adaptive chained payments) or through the credits system, or maybe through some other payment method that we can integrate. This is a great monetization tool for increasing the profits of your website.

monetization tools

Monetization Tools

Several monetization tools can be used to make money our of your site build with the help of our Project Theme. The main monetization ways are: charging listing fees, featured listing fees, private bid fees, charging a percent or fixed fee out of each sale, and membership fees.

escrow project theme

Escrow Feature

With the credit system there is also an escrow feature that comes with the Project Theme. The idea is the project owner will deposit virtual money into escrow for the bid winner, until he completes the project. After that the escrow is released. And the bid winner, will have the funds in his account, ready for requesting a withdrawal from the admin of the site.

google map

Zip/Postcode radius based search

Another great feature of our theme is that your users can search for an item based on an address, or zip/post code, and on a given radius (miles or km). This feature is based on Google's geo coordinates and results display on a map in the search page. So you can have a location based freelancer marketplace website.

relist close delete

Digital Goods

With the project theme your freelancers and project owners can exchange digital downloadable files. Through this feature you can have a freelance marketplace website for the IT business, where people exchange files and complete the project. You can attach office files, zip and rar archives, or vector format images.

sitemile wallet

Credit System

Users buy virtual cash and use the cash to pay for the projects, to submit proposals for projects, or to list new projects/tasks. Users can pay for the tasks with the credit and the paid members can withdraw the amount they earned.

feedback sitemile

Feedback and Rating System

Freelancer and service providers rate each other after each completed project and each user has his own general feedback for the other users to see. Then the rating of each user is displayed next to their username by little 5 star rating icons. Also the rating is displayed in user profile and in bidding tables.

sitemile facebook

Facebook integration

Give the chance to your users to "like" the projects, and to share them on their facebook wall. This simple tool is very useful for your site's traffic and popularity. Also through a free plugin users will be able to use their facebook account to login into the website.


sitemile user

Freelancer User Profiles

Each freelancer user has his own profile with overview information, received feedback's, stats about their activity and portfolio pictures. Before they can bid the projects the freelancers can enhance their chance to win a project by having a complete user profile. Also each user has an avatar icon which they can define from their account.

payment auction theme

Multiple Payment Gateways

You do not need any special payment integration, as the theme has already a payment system integrated. Currently it supports PayPal, PayPal Adaptive, Payza, Moneybookers / Skrill, iDeal (Dutch), iDeal Mollie, Sisow, Payfast, Quickpay and Authorize.net, but we can offer services to custom integrate any other local payment gateway.

sitemile email

Email Notifications

Your users get email notifications, when they bid, they get outbid, when they get new proposals posted for their project or when they receive private messages. The theme has email notifications for freelancers, when they have received payments for their work. The best feature here: freelancers can signup for certain categories and they can get an email notification when a project is posted in their interest area.

paypal adaptive project theme

PayPal Integrated

PayPal payment system is one of the most used payment systems in the world. Our theme also supports the new PayPal Adaptive and Delayed Chained Payments. Very easy to use, just put your PayPal email address in the back end and start collecting payments. Plug and play feature.

wordpress sitemile icon

WordPress 4.4 Support

The Project Theme supports the latest version of WordPress. The theme has been tested in wordpress 4.4 and works flawlessly. Also each time we keep the theme up to date with the latest wordpress versions. Usually we launch an update each month.

messaging project theme

Private Messaging

This tool will help your freelancers and project providers, to better communicate through a safe system without revealing each others personal information, and keep all activity under your website and also keeping you in control over the transactions. You are in total control of the private messages, and you can moderate from your administration area.

messaging project theme

Multi Language

The Project Theme uses the GNU gettext WordPress localization framework. All the strings are kept in a pot/po file. You can use a special tool, called POEDIT and translate the english provided file into your native, or desired language.

blog project theme

Blog Support

Thanks to custom post types, the blog feature of your wordpress site is still supported as before and not disturbed by the project theme activity so you can still blog about anything you want in your website.

sitemile twitter

Twitter integration

Very easy integration with one of the most popular social networks, Twitter. Simply add your twitter account in the backend and your users can follow you. Also each project page has a share on twitter button. Users will be able to login using their twitter account as well.
Added 22nd December 2015 | 886 Views
Please note: Script Giver doesn't make any support for WordPress Project Bidding Theme. In this case, please contact the script, item, domain or website owner of WordPress Project Bidding Theme.
You can help other people with your experience with WordPress Project Bidding Theme.
To help other users, you can write a comment on your experience with WordPress Project Bidding Theme.

Maybe there are comments in german for WordPress Project Bidding Theme?

Or follow us on
Our Sponsors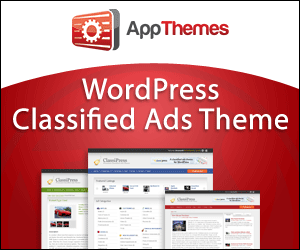 Advertisement
Your Banner Here?
Contact Us!