Categroy
/
Freelancer
/ Name:
Freelancer Clone Script
| 912 Views |
Item Approved By ScriptGiver
Freelancer Clone Script

Description for Freelancer Clone Script:

What is Getlancer Bidding?

Freelancing has created a trendsetting working environment in the digital world recently. It's more common that, some people like to be their own boss and choose the work as they anticipated. To earn and succeed in this competitive world with ease, Getlancer Bidding is the absolute solution which assists you to extract the maximum benefit from freelancer marketplace. Getlancer bidding is an excellent product formulated by combining the best features from several successful freelancing websites like Freelancer, Odesk, Elance, Guru and Peopleperhour etc.


How it works

Getlancer bidding is a comprehensive freelancer clone script, which smartly constructs an extraordinary freelancer website. Your site can easily connect the freelancer and the employers to accomplish their requirements effectively. Employers can list their projects for the freelancer's view. Interested freelancers can bid the projects along with the quote. Finally, the employer will review all the bids and select a freelancer to accomplish their task. Once the project gets completed, the specified amount will be transferred to the selected freelancer's account.


Why we developed Freelancer clone

Agriya always strives to look for innovative ideas and effectively grab the success out of it. By thoroughly determining the excellent market scope and the beneficial aspect of freelancing industry, Agriya formulated an exceptional freelancer product called Getlancer bidding. This script extracts the profitable essence of this industry and delivers the best results to you.


Need of Freelancer Clone Script in Global Market

These days, employers have a lot of work to be completed in a short span of time. They prefer to outsource their projects to some expertise companies. They might not get affordable solutions from those companies. Moreover, they are not able to find all talented peoples in the same place.

To achieve their work at affordable price they wish to use freelancing websites. On the other hand, freelancers like to get a regular volume of work and confirmed recurring payments. They prefer freelancing website to get various projects around the world. So by fusing this crucial need of two diversified communities, we developed an effective freelancer product called Getlancer bidding.


Success Trends of Freelancer Websites in Global Market

With the recent stats about the freelancers market trend stated that, collectively 57% of the major jobs has been compiled by freelancing throughout the world rather than using a traditional methodology to complete the jobs. And 79% of overall projects are accomplished successfully.

If we have a region wise look-up, in the UK 15.6 million are getting self employed, means under freelancing community. From US it comes around 14.9 million are freelancers and so on.

So by collectively, we at Agriya developed freelance script- Getlancer bidding which is capable of launching an exclusive freelancer clone website.


Make consistent and enormous amount of money from this freelance clone script which incorporated multiple revenue making options to your freelancer bidding based website.



Project Listing Fee

To post a project for bidding on your Freelancer site, employer has to pay a project listing fee to you.


Urgent Listing

Sometimes project holder may want to complete a project urgently. To do so, they should pay urgent listing fee to the admin.


Featured Listing

Employers can post their projects in featured listing in order to increase the visibility among the freelancers available in the site. For this project holder has to pay a fee to admin.


Advertisement Captcha

We have intelligently included this captcha system in registration form. When a user register to the site will enter the captcha and thus you will earn revenue from it.


Employer's commission

This is an exclusive option, where admin can yield abundant monetary benefit. Admin will receive a particular percentage of commission once the employer selects the freelancer for his projects.


Freelancer's Commission

It's an intellectual revenue option whereby admin can experience an indefinite range of income benefits. This freelancer commission will be received at the time of freelancer accepting a project for development.


Advertisement banner

This option helps you to allow third-party organizations to display their ads in your site and thus charge a certain amount for displaying the ads.

Business Verticals of our Freelancer Clone

Using this exceptional freelancer clone script, you can make it fit for the following business verticals.


Features beyond originals

Its common that, every successful website has some unique features and options to make their users to feel more effective. But at the same time, it's highly difficult to have a product with all the beneficial features. By smartly meeting the above quoted need, We have intellectually integrated the best features from several successful freelancing websites like Freelancer, Odesk, Elance, Guru, and Peopleperhour etc. So you can call this exclusive script as Freelancer clone, Odesk clone, Elance clone, Guru clone and Peopleperhour clone etc. And you couldn't find anywhere the script with this much of exclusive benefits and featured options.


Technologies used

We used the combination of following technologies,

Linux, Apache, MySQL and PHP

In addition to that, we have specially developed using Bootstrap design for its reliable and crisp design framework. By using Bootstrap now the website will fit to any screen resolution and devices like Desktop, Mobile phones, Tablets etc. Moreover we fused responsive design layout for effective outlook.


Server Requirements

PHP version – should be 5.2.7 and above (preferably 5.4.17)

MYSQL: should be 5.x and above

Apache: preferably to be 1+

Ngnix : 1.5.2

PHP ion cube loader


You can get to know more information about the server requirements here


Check here to see the list of recommended hosting provider for this Freelancer clone script


Support

Agriya offers an excellent support to our clients that is beyond their expectation. We deliver our product with three month period of free support and updates for one year from the date of purchase.

Agriya has an expertise support team, which handles your submitted queries and issues and update you within 24 - 48 hours by means of an effective ticketing system.

In case of software installation, we consume 2 working days (48 hours) as an installation time frame.


Why Agriya?

Agriya is a web development, mobile app development and clone script company which has 14 years of experience in keeping its customer happy. We have a determination to serve them in multiple ways. We discover the latest trends, technologies favorable for them and release them as upgrades. Combining with this, we offer friendly support and a dynamic customization team, which provides extraordinary service across the globe.
Added 20th December 2015 | 912 Views
Please note: Script Giver doesn't make any support for Freelancer Clone Script. In this case, please contact the script, item, domain or website owner of Freelancer Clone Script.
You can help other people with your experience with Freelancer Clone Script.
To help other users, you can write a comment on your experience with Freelancer Clone Script.

Maybe there are comments in german for Freelancer Clone Script?

Or follow us on
Our Sponsors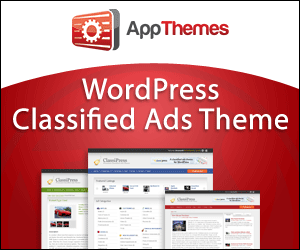 Advertisement
Your Banner Here?
Contact Us!