Item Approved By ScriptGiver
Simple DropBox v0.5
| | |
| --- | --- |
| Category: Dropbox | Send By: Yetimen09 |
| Language: PHP | License: Paid |

Description for Simple DropBox v0.5:

Simple Dropbox ($7.00) its a nice personal private or public file upload system. It can use a custom upload directory. Uploads/Downloads are protected or not. The file urls are protected. With adding a password from public upload system u make it password protected one!

What is Simple Dropbox?

A new beta version of a nice easy to use personal or public file upload system with file manager. Build to be user friendly and easy and fast to use. This is a new project as you understand please feel free to suggest features for it so you and i may see it to grow to something great maybe! It will be cheap so here is another way to support my work ;p check the demo and tell me what you think.

Changelog
•Optimized to work everywhere...
•Hidden URL paths and hidden upload directory is possible.
•First Release!

License
The script comes with complete source code and PSD files (if they exist). You are allowed to modify it to your liking, and if you are a web developer or designer, you can even install it on your client's sites.

There are, however, a few limitations:
•You cannot resell this script
•You cannot redistribute, or otherwise make available any version of the script, or parts of the script
•You cannot use parts of the script to power other software.

For example you cannot turn Simple Dropbox into a WordPress plugin and offer it for sale. You also cannot reuse the graphics, stylesheets or js files of the script in other projects
Contact us for any licensing issues or questions.

Requirements
You need to be running PHP5+, It can run in any web server. Preferable Apache HTTP Server for the mod_rewrite to work out of the box.

Browsers
All modern browsers are supported (IE8+, Firefox, Safari, Google Chrome, Opera)

Installation
To install Simple Dropbox you only need to edit a config.php set the upload path or an admin password and you are set.
Before you contact us for any issues please read our general help page fist!

Support
You can always ask us for installation support from our contact form. We will be happy to assist you.

Custom configurations and personalizations are available for a small fee.
Added 12th December 2015 | 1179 Views
Please note: Script Giver doesn't make any support for Simple DropBox v0.5. In this case, please contact the script, item, domain or website owner of Simple DropBox v0.5.
You can help other people with your experience with Simple DropBox v0.5.
To help other users, you can write a comment on your experience with Simple DropBox v0.5.

Maybe there are comments in german for Simple DropBox v0.5?

Or follow us on
Our Sponsors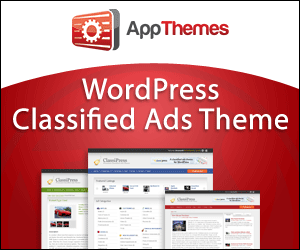 Advertisement
Your Banner Here?
Contact Us!