Categroy
/
Domain Seller
/ Name:
WHMCS
| 1081 Views |
Item Approved By ScriptGiver
WHMCS

Description for WHMCS:

Hands Free Automation
Automate everything from Account Provisioning to Domain Management to Email Reminders and more...

Domain Management
Buy, transfer, renew and manage domains in real-time without ever leaving your website - all transparently

Multi-Currency Billing
Multiple currencies, auto exchange rates syncing, up to 2 levels of tax rules and a fully multilingual client area

Fully Customisable
Fully templated, easily customisable, modular extensability, hooks and an API make extending and integrating easy

Integrated Support Tools
Built-in Support Tools including Announcements, Knowledgebase & a Fully Featured Support Ticket System

30 Day Money Back Guarantee
We are so confident in our product, that we back it with a 30 day money back guarantee - try WHMCS risk free

Billing Functionality

Professional Looking Invoices

Send your clients high quality professional looking invoices. PDF versions are attached to every invoice related email WHMCS sends, including new invoice notifications, and payment reminder notices, so your clients don't even need to visit your site to view their bills. Plus invoices are fully customisable via templates.

Multiple Currencies allow you to invoice & bill your customers in as many different currencies as you want, all at the same time.

Quotes/Estimates can be created and sent to potential clients, and then converted to invoices at the click of a button if accepted.

Tax Support allows for both inclusive and exclusive taxing, up to 2 levels, taxation enabled per product, and tax exempt statuses.

One Off & Recurring options mean you can perform both regular billing, payment plans and one off custom invoicing for bespoke services.

Many Integrated Payment Gateways

Integrated with over 75 different payment gateways as standard, with WHMCS you can pick the gateway(s) that work best for you. Supporting multiple gateways used concurrently, and integrated for fully automated payment processing, payment confirmations & refunds, taking payments is now easier than ever.

Credits System allows your clients to deposit funds to prefund their accounts with you, and automatically keeps track of and applies any overpayments to future invoices.

Automated Reminders can be setup to notify your clients about unpaid invoices and overdue balances and warn about service suspension.

Support Ticket Billing lets you bill your clients for time or work arranged in tickets automatically when replying to a ticket without needing to perform a separate process.

Late Fees rules can be setup to automatically apply extra fees to invoices if clients don't pay their invoices on time.

Try WHMCS Risk Free with our 30 Day Moneyback Guarantee
Added 23rd December 2015 | 1081 Views
Please note: Script Giver doesn't make any support for WHMCS. In this case, please contact the script, item, domain or website owner of WHMCS.
You can help other people with your experience with WHMCS.
To help other users, you can write a comment on your experience with WHMCS.

Maybe there are comments in german for WHMCS?

Or follow us on
Our Sponsors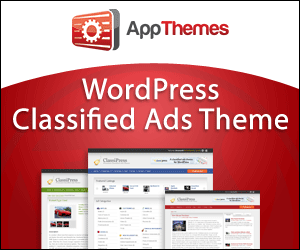 Advertisement
Your Banner Here?
Contact Us!