Categroy
/
Dailymotion
/ Name:
Inout Videos
| 979 Views |
Item Approved By ScriptGiver
Inout Videos

Description for Inout Videos:

Change the look & feel

This video sharing script is not just filled with great functions, you can change the look and feel of this website to suit your business model. Attract Visitors, promote and build a video sharing portal.


Count & Monitor

The entire video script is at your fingertips. Detailed stats of each video and quality/content/popularity of the video is available to the script owner.


Advertisement Enabled

Now earn more money with Inout Videos by adding your ad codes/custom contents. You can easily add your Google Adsense/other affiliate ad codes to the template files.

Inout Videos is a powerful, feature rich video portal script. It clones YouTube in many aspects in features but uniquely designed for a stand alone portal. Inout Video script is a fully customizable video sharing script with ad promotion based revenue generating feature. You can further take advantage of the YouTube API and bring videos and search results to your portal.

Member Managed or YouTube Based Portal
You may now integrate your YouTube API product key in the script so that, you can access and display YouTube videos/data in your website. It helps you to run a complete video portal without worrying about video/data sources. Apart from this, the ultimate edition of Inout Videos allows members to register into your portal and post their own videos.

Millions of Videos
Now you do not have to wait years or even months to get enough video content for your website. Inout Videos is a hidden bridge for millions of videos, which can display all the YouTube videos.

Powerful Video Search
Video search engine integrated in the script makes it very easy for your visitors to find the exact videos they are looking for.

Customizable Home Page Style
The home page and the site content can be managed directly from the admin area.

Family Filter
Even though most of the time Inout Videos delivers family safe results, we additionally have a bad word filter feature. It allows you to specify a set of keywords from your admin area. These keywords will be stripped out from the public searches.

Popularity Measurements
Now your users can sort the videos based on different factors like most rated, most commented and most viewed videos.

User Based Video Listing
Now, you may view videos, based on the users who have uploaded them.

Time Based Video Searching
Videos can be viewed based on different time spans such as today, this week, this month, all time etc.

Auto Update & Result Cache
Your APIs are called automatically and your website is updated but in order to reduce the API calls and to speed up the search query, Inout Videos caches the video results into database for a specific period of time. Administrator can specify the caching period for each engine. Cache period can be set from one day to 6 months.

Videos Based on Categories and Tags
Inout Videos Ultimate is designed to work with hundreds of thousands of videos in unlimited number of categories so that, your visitors can select and view videos coming under their preferred categories. Videos can be viewed based on keyword tags as well.

Modern, Stylish Video Player
The customized YouTube video player integrated in the script allows you to run streaming videos, from your website. You do not require any additional license for this.

Complete Video Details
Along with each and every videos, you may also view all the details regarding the video including its description, user ratings, number of views, time of upload and author name.

Advertisement Enabled
Now earn more money with Inout Videos by adding your ad codes/custom contents. You can easily add your Google AdSense/other affiliate ad codes to the template files.

Free Copyright Removal
You are free to remove the copyright notice in the page footer in the public pages of the script. You may remove the powered by link also if you do not want to join our affiliate program. You may do it just by modifying a simple HTML file.

PHP Development with MVC (Model-View-Controller) Framework
Inout Videos uses the professional MVC style of PHP development, which enables you to extend/customize the software adding any new feature you want, with minimal maintenance/customization cost.

Easily Customizable
Template driven pages allows you to create your own look and feel or easily integrate the site into a design template you already have.

Member Registration
With Inout Videos Ultimate, individual users can create their own account and upload/manage videos. Registered users can create/manage their own channels as well.

Third Party Video Uploading
Inout Videos Ultimate provides the options to upload local videos as well as videos from remote sources like YouTube, Dailymotion, Metacafe. The advanced visibility settings allow them to protect the videos from public, if they prefer to hide it.

Channels
Users can maintain their own Youtube Style channels which will enable them to show off their videos, favourite lists and the playlists. Users can customize the look and feel of their channel by configuring channel background colour, foreground colour, font colour, channel skin, skin position etc. Users can upload their own channel skin according to their preferences.

Channel Comments
Registered users can post comments on the channels. Users can also manage the comments posted on their channel to keep the channel clean.

Multi-Language Support
Inout Videos is designed to work with multiple languages. Apart from the existing languages, the administrator can add/manage new languages from the admin area.

Video Comments
Comments can give visitors a clear idea about the quality and nature of the videos. Registered users can now post comment for the videos. The video owners can manage the comments posted on their videos.

Tell a Friend
Inout Videos allows your users to share the videos uploaded, with their friends. Users can send notification emails which contains the links of the videos they would like to share.

Featured Videos
Administrator can configure selected videos as featured, so that they will be highlighted among other videos. Featured videos are useful when you need to give a priority for some videos.

Related Videos
Inout Videos shows the list of videos related to the currently playing video. The related videos will help your users to navigate through your video portal and find the similar videos they may be looking for.

Video Playlists
Registered users can create and manage their own playlists. They can add or remove videos to and from these playlists. Also, they can configure the visibility settings of these videos.

Favorites
Users can maintain a favourites list, where they can add/manage their dearest videos. This will help them to access their best-loved videos very fast.
Added 20th December 2015 | 979 Views
Please note: Script Giver doesn't make any support for Inout Videos. In this case, please contact the script, item, domain or website owner of Inout Videos.
You can help other people with your experience with Inout Videos.
To help other users, you can write a comment on your experience with Inout Videos.

Maybe there are comments in german for Inout Videos?

Or follow us on
Our Sponsors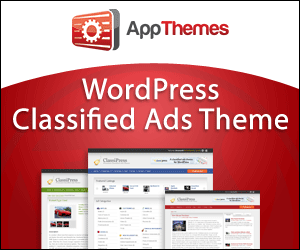 Advertisement
Your Banner Here?
Contact Us!