Item Approved By ScriptGiver
eDirectory
| | |
| --- | --- |
| Category: DMOZ | Send By: Jorge |
| Language: PHP | License: Paid |

Description for eDirectory:

The World's Best Online Directory Solution
Building a modern online directory has never been easier

We help you build powerful, beautifully designed directories


eDirectory is the leading software platform for publishing powerful directory-driven websites with ease.
In just a few clicks, a stunning, beautifully designed directory website can be online, ready to generate a recurring revenue stream for any business. eDirectory's system includes a full-set of advanced features including: Lead Generation, Payment Processing, SEO Center, Site Management, Blogging, Email Hosting / Notifications, Native Mobile Applications, In-Depth Reporting, and so much more!



What can eDirectory do for me?


The short answer is pretty much anything. We've been building directories for over a decade, so we're pretty good at it. Our software is packed with features from top to bottom. If you need something, most likely we've already coded it and added it to the main release - have a look for yourself.






Mod Store

Pre-packaged modules to help you get more out of your directory. View the available mod packs and find what you'd like to add to your eDirectory.
View Mod Store


Multi-site

Being highly-parallelized, eDirectory can support multiple sites and installs. As standard, couple this with our multi-core administration, and it's never been easier to administer multiple sites from a single interface.
Read more


SEO Awesome

SEO Center is included with all installations, so right away, you're ready to control your keywords, pitch your content, reach your social network and work on increasing your search traffic.
Read more



Custom Style

More comfortable editing code yourself? We've got you covered. Use our built-in code editor, tweak your HTML, update your CSS, or add new pages fully customized. eDirectory is yours to do with as you please. We're just providing the tools you need to do the job.
Read more


Responsive

When accessing the site from the desktop or a mobile device, users can expect a seamless experience on both. Fully responsive across the board, your users will always get an excepcional experience, regardless of which platform you use to access your site.
Request a Guided Tour


Flexible License

We offer eDirectory as a Software, a Service (SaaS) and as an owned license. It's up to you to decide on the best license we're just giving your all the options. Check out the pricing page to see how it works. It's pretty simple stuff.
Added 16th December 2015 | 869 Views
Please note: Script Giver doesn't make any support for eDirectory. In this case, please contact the script, item, domain or website owner of eDirectory.
You can help other people with your experience with eDirectory.
To help other users, you can write a comment on your experience with eDirectory.

Maybe there are comments in german for eDirectory?

Or follow us on
Our Sponsors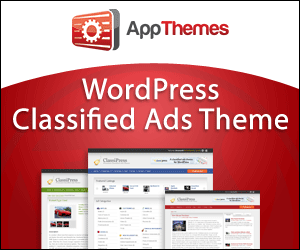 Advertisement
Your Banner Here?
Contact Us!