Item Approved By ScriptGiver
PHP Directory Script
| | |
| --- | --- |
| Category: DMOZ | Send By: Mario |
| Language: PHP | License: Free |

Description for PHP Directory Script:

Amazing PHP Directory Script Features

PHP Directory script (PHP Link Directory Script) is a top quality PHP script for launching your own Search Engine Friendly (SEO) Link Directory website. It has a great potential to generate very heavy revenues for you. It is built with a focus on search engine visibility , increased ease of users and generation of traffic + profits of webmasters.

NOTE: PHP Link Directory offers you UNBELIEVABLE customizability in terms of ability to change Colors, Fonts, Icons, Graphics of your site directly from the power-packed admin panel.

Directory script is packed with amazing set of features, that make it VERY SPECIAL

SEO Friendly
SEO Friendly PHP Link Directory to provide you better search engine visibility to your web site

Amazing flexibility
Amazing flexibility of Link Directory Script to have separate TITLE, meta description, meta keywords etc. for each listing category

Editor accounts
Support for Unlimited number of editors with rights to manage specific categories. This enables site administrator to share day-to-day load between different editors.

Perfect SEO
Separate Search engine optimized URLS are generated dynamically for each category and subcategory along with META data. URL rewriting is done using apache mod_rewrite module

PHP Directory Script
Unlimited script
Support for UNLIMITED number of categories and subcategories which can be UNLIMITED levels deep

Highly configurable
Directory script is highly configurable parameters which can be managed thru the Power Packed Admin Panel.

Unlimited Color Schemes
Support for UNLIMITED Color Schemes and Icon Sets . You can make any color scheme or icon set active at any time from the admin panel. There are some predefined color schemes as well. You can define new ones as well as per your taste.

Multiple ads slots
Support for multiple ads slots that can run unlimited number of text, banner or affiliate type ads. You can put these ads in admin panel. Any number of ads can be kept in rotation.
Added 15th December 2015 | 4797 Views
Please note: Script Giver doesn't make any support for PHP Directory Script. In this case, please contact the script, item, domain or website owner of PHP Directory Script.
You can help other people with your experience with PHP Directory Script.
To help other users, you can write a comment on your experience with PHP Directory Script.

Maybe there are comments in german for PHP Directory Script?

Or follow us on
Our Sponsors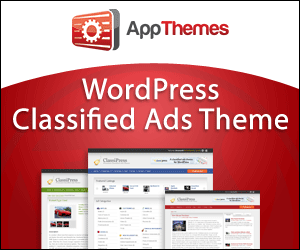 Advertisement
Your Banner Here?
Contact Us!