Item Approved By ScriptGiver
inClick Solution
| | |
| --- | --- |
| Category: Adwords | Send By: Tigerwuzz |
| Language: PHP | License: Paid |

Description for inClick Solution:

The inClick Solution - Features





Highlights of the inClick Ad Server

Proudly built in the USA.
Designed to scale, the inClick Ad Server can handle the demands of your deployment, large or small. From a couple million ads a day on a single server deployment, to billions of ads per month in a server farm, the inClick Ad Server performs.
Advanced processes and algorithms, the inContext Engine, automatically match advertisements to page content.
Proactive invalid click prevention through our exclusive Click Definition Service
Available Application Programming Interface (API) for integration into existing applications.
An intuitive and easy-to-use user interface makes it simple for advertisers, publishers, and network operators.

The inClick Ad Server - a powerful, scalable, ad server solution that provides you a full set of tools to inventory, manage, distribute, and sell content-targeted advertising in a self-service environment.

Have you been searching for a way to break away from the typical site advertising income streams?
Are you relying on a third party to provide your revenue?
Are your visitors tired of the same boring ads that don't relate to your site?
Do you feel you can earn more revenue from your site or network?
Can't afford to build your own enterprise-grade ad management platform for your site or network?

If you have answered YES to any of the above questions, you should take a look at the inClick Ad Server feature set and capabilities.


Key Features (Full Features List)
100% Private Label - No link or reference to inClick required! (View a live site)
World-class technical support - Our goal is your success
Bid-for-Placement ranking of matching advertisements
Proactive click-fraud detection service designed to protect your advertisers (more ...)
Available API for total customization (more ...)
Proxy bidding or fixed bid cost-per-click positioning
Keyword plus Content Channel based ad delivery - perfect for search engines (more ...)
Content based ad delivery - let the ad server determine ads placement based on page content (more ...)
Multiple targeting methods
Advertiser Self-Service - Advertisers can get themselves started in just a few minutes
XML and JSON Advertisement Delivery API's
IAB Standard Ad Creative HTML Wizard
Publisher Network - Create your own "Ads by " advertising network of partners (more ...)


Advanced keyword support: Broad Match, Phrase Match, Exact Match, as well as Negative Broad Match, Negative Phrase Match, and Negative Exact Match (more ...)
Direct Credit Card Acceptance (Gateway) support*
PayPal IPN support
PayPal Website Payment Pro support
2CheckOut support
Automatic rebilling of advertiser accounts*
Load balancing support - scalable to multiple servers
Multi-layered click-validation mechanism
Robust reporting: By channel, date range, CSV Export, and more
Efficient ad delivery: easily capable of delivering millions of ads per day in a shared environment
Affiliate network - inClick tracks commissions for each publisher in your "Ads by " network

Download the inClick Ad Server today and regain control of your site's advertising revenue. With the inClick Ad Server, you are in control of all advertising on your site, network of sites, or network of partners. YOU know what money you are making, and the best part is the inClick Ad Server has affordable options available.
Added 11th December 2015 | 767 Views
Please note: Script Giver doesn't make any support for inClick Solution. In this case, please contact the script, item, domain or website owner of inClick Solution.
You can help other people with your experience with inClick Solution.
To help other users, you can write a comment on your experience with inClick Solution.

Maybe there are comments in german for inClick Solution?

Or follow us on
Our Sponsors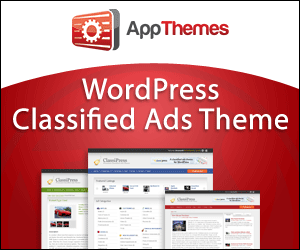 Advertisement
Your Banner Here?
Contact Us!