Item Approved By ScriptGiver
XYZ Admarket
| | |
| --- | --- |
| Category: Adsense | Send By: Ronald |
| Language: PHP | License: Paid |

Description for XYZ Admarket:

What is XYZ Admarket ?

XYZ Admarket is a simple and feature rich PHP + MySQL based script which provides you a platform to launch an advertiser-publisher network or adserver site like Google AdWords/AdSense, Bidvertiser, Media Net etc. It supports Pay-Per-Click (PPC) text and banner formats for advertisers as well as customizable text/banner ad display codes for publishers.

XYZ Admarket is a complete turnkey solution to make your own advertiser-publisher network or adserver online in no time. Find below some of the major highlights of the XYZ Admarket script.

Addon Features :

•Cost Per 1000 Impressions (CPM) Ads
•Cost Per Action (CPA) ads
•Sponsored Ads (Fixed Position Ads)
•Interstitial Ads (CPV ads)
•Third Party HTML Ads
•City Level Targting
•Custom Withdrawal Modes
•Time Targeting
•Category Targeting
•Sub Admin Accounts
•Stripe Payment Gateway
•PayUMoney Payment Gateway
•BlueSnap (Plimus) Payment Gateway
(These Features are available with addons only.)

Single Account For Advertiser & Publisher :

XYZ Admarket allows users to opt for advertiser only mode, publisher only mode or dual mode at the time of registration. Users who opt for single account mode can later easily switch to dual account mode anytime.

Pay Per Click (PPC) Advertising :

XYZ Admarket works on Pay-Per-Click (PPC) mechanism wherein advertisers need to pay for their ads only when someone clicks on their ads. Also publishers are paid for valid clicks sent from their websites.

Text & Banner Advertisements :

Using XYZ Admarket platform advertisers can promote their websites by creating advertisements in text and banner formats. Text ads will have title, description as well as display & target urls while banners can be created in any standard dimensions as configured by admin.

Geographical & Keyword Targeting :

Advertisers can control the target audience of their ads by configuring specific target countries. Also they can target their ads to specific websites by configuring different keywords.

Optimal click rates for advertisers :

Advertisers need not blindly set click rates for their keywords. XYZ Admarket can suggest best and optimal click rates for each and every keyword thereby assuring value for every penny spent by them.

Customizable Text & Banner Ad Display Codes :

Admin can configure ad display blocks as text only, banner only or text/banner and based on these ad display blocks, publishers may generate ad display codes for rendering ads in their websites. Publishers can customize the style of the ad codes in order to alter the look and feel to match their websites.

Configurable ad filters for publishers :

Publishers need not worry about competitor ads getting displayed in their websites. They can specify urls which are to be filtered while rendering ads.

Paypal, check and bank payment modes :

XYZ Admarket can support Paypal, check and bank payment modes for both advertisers and publishers. Paypal is the primary payment mode and admin can enable/disable check and bank modes based on his convenience.

Advanced and detailed reports :

Detailed reports for different time periods with impressions, clicks and CTR are available in XYZ Admarket for advertisers, publishers and admin. Publishers can get reports based on ad codes and advertisers can get ad based as well as keyword based reports. Admin can get detailed reports based on advertisers, publishers, ads, keywords as well as ad codes.

Efficient anti fraud mechanism :

XYZ Admarket comes with highly efficient fraud tracking mechanisms which can detect,prevent as well as reverse all kinds of automated and invalid click attempts. Click genuinity is given utmost priority so as to ensure that all spendings by advertisers are worthwhile.
Added 22nd December 2015 | 895 Views
Please note: Script Giver doesn't make any support for XYZ Admarket. In this case, please contact the script, item, domain or website owner of XYZ Admarket.
You can help other people with your experience with XYZ Admarket.
To help other users, you can write a comment on your experience with XYZ Admarket.

Maybe there are comments in german for XYZ Admarket?

Or follow us on
Our Sponsors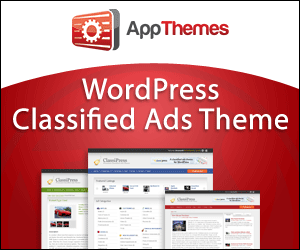 Advertisement
Your Banner Here?
Contact Us!