Categroy
/
Admin Dashboards
/ Name:
Quatro - Responsive Admin Theme
| 804 Views |
Item Approved By ScriptGiver
Quatro - Responsive Admin Theme

Description for Quatro - Responsive Admin Theme:

Quatro

Quatro is a premium admin theme build with latest bootstrap 3+ framework (also support bootstrap v4). Focusing on consistency, usability, flexibility, simplicity, responsive, cross-browser compatibility, and clean. Provide 5 professional layouts and a huge collection of plugins and UI components. It can be used for any type web application, such as admin dashboard, file management system, project management system, leaderboard, social application and other custom project.

Developed with the latest & trusted technologies, such as gulp, bower, babel, scss, etc.

Features

Responsive layout (desktops, tablets, mobile devices)
Build with latest bootstrap 3+ (also support bootstrap v4)
AngularJS
HTML5/CSS3
Modern design
ES2015 support syntax
Base on SCSS
Well folder & code structure
5 different layout
Content Rich
More pre-build skins (NEW)
Style changer (NEW)
Dark Theme (coming soon)
Easy development & deployment
A huge collection UI
Forms stuff
Charts
Datatables
Maps (gmap & vector)
Disabled/enabled splash screen
Loader indicator
Empty, error page
Sign up, Sign in, forgot password, lock screen page
About, contact, faq page
Social app (NEW)
home page
notifications page
messages (messages group, chat, participants list)
Free updates & supports
Much more...
Browsers support

Quatro supports the latest, stable releases of all major browsers and platforms. On Windows, it support Internet Explorer 9-11 / Microsoft Edge.

Alternative browsers which use the latest version of WebKit, Blink, or Gecko, whether directly or via the platform's web view API, are not explicitly supported. However, Quatro should (in most cases) display and function correctly in these browsers as well.

Credits

angucomplete alt
angular
angular bootstrap slider
angular chart.js
angular chosen localytics
angular datatables
angular daterangepicker
angular file upload
angular ladda
angular loading bar
angular perfect scrollbar
angular responsive tables
angular ui calendar
angular ui router
bootstrap
css hamburgers
google font
jquery
jqvmap
material icons
ngmap
ngTouchSpin
oclazyload
prism
Sortable
textAngular
Release Notes

We plan to release continuous long term updates and lots of new features will be coming soon in the future releases. Currently Quatro only available for angular version. You get distribution files and seed project. Each new version are free, once you purchase Quatro, you are entitled to download all updates/versions for free.

If you notice any bug(s) or have any idea(s) for new feature(s), page(s) or something else, please let me know! Send me an email at bent10@stilearning.com so we can make Quatro better together.
Added 3rd October 2016 | 804 Views
Please note: Script Giver doesn't make any support for Quatro - Responsive Admin Theme. In this case, please contact the script, item, domain or website owner of Quatro - Responsive Admin Theme.
You can help other people with your experience with Quatro - Responsive Admin Theme.
To help other users, you can write a comment on your experience with Quatro - Responsive Admin Theme.

Maybe there are comments in german for Quatro - Responsive Admin Theme?

Or follow us on
Our Sponsors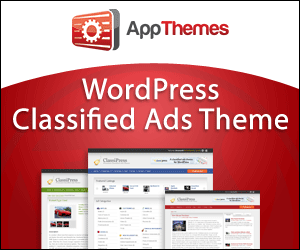 Advertisement
Your Banner Here?
Contact Us!