Categroy
/
Admin Dashboards
/ Name:
Yima - Responsive Admin App
| 1098 Views |
Item Approved By ScriptGiver
Yima - Responsive Admin App

Description for Yima - Responsive Admin App:

Yima is a lightweight responsive admin app designed to make the building of a web application fun. Yima is very easy to use, completely extendable and comes with lots of pages, widgets and components. The main idea behind developing Yima is trying to combine beautiful UI with UX design and also make it easy to use in all development frameworks.

We tried to change our perspective about an Admin Template and look at it from the eyes of developers. We faced many questions about admin templates such as: Why this menu is occupying all the page space? Does it something else besides navigation? Why all these dashboards are showcases? I need a real dashboard to show real data. Why is no server-side integration available for this template? Should I do all the work by myself? And we tried to provide answers. Yima's dashboards are not just showcases of our widgets and designs. Those are real world scenarios that you can put your data in it and deliver it to your users.

Yima's navigation is more than just links. It's a part of the page. You can use it both as navigation and a place for displaying data at the same time.

Yima is an ongoing project. It will be supported and will be taken care of for a long period. Help us make it better.

Credits
•Bootstrap (3.3.6)
•jQuery
•Modernizr
•Animate.css
•Font Awesome
•Pe-icon-7-stroke
•AngularJS
•Angular-ui bootstrap
•Angular-ui router
•Angular breadcrumb
•Animsition
•Autosize
•Chartist
•Chart.js
•ckeditor
•jQuery MiniColors
•DataTables
•datepicker
•daterangepicker
•dropzonejs
•Easy pie chart
•ECharts
•Flot charts
•full calendar
•GMaps.js
•Bootstrap inputmask
•jQVMap
•jQuery Knob
•jQuery Mockjax
•Moment.js
•Nestable jQuery
•NotificationFx
•RateIt
•Select2
•Ion.RangeSlider
•SlimScroll
•jQuery sparkline
•Fuel UX Spinbox
•Summernote
•SyntaxHighlighter
•Tagsinput
•Timepicker
•Fuel UX Tree
•jQuery Validation
•Fuel UX Wizard
•X-editable
Added 28th May 2016 | 1098 Views
Please note: Script Giver doesn't make any support for Yima - Responsive Admin App. In this case, please contact the script, item, domain or website owner of Yima - Responsive Admin App.
You can help other people with your experience with Yima - Responsive Admin App.
To help other users, you can write a comment on your experience with Yima - Responsive Admin App.

Maybe there are comments in german for Yima - Responsive Admin App?

Or follow us on
Our Sponsors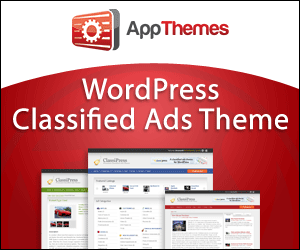 Advertisement
Your Banner Here?
Contact Us!