Categroy
/
Admin Dashboards
/ Name:
Metronic - Responsive Admin Dashboard Template
| 1467 Views |
Item Approved By ScriptGiver
Metronic - Responsive Admin Dashboard Template

Description for Metronic - Responsive Admin Dashboard Template:

Metronic is a responsive and multipurpose admin powered with Twitter Bootstrap 3.3.5 & AngularJS 1.3 frameworks. Metronic can be used for any type of web applications: custom admin panels, admin dashboards, eCommerce backends, CMS, CRM, SAAS. Metronic has a sleek, clean and intuitive metro & flat balanced design* which makes your next project look awesome and yet user friendly. Metronic has a huge collection of plugins and UI components and works seamlessly on all major web browsers, tablets and phones.


We put a lot of love and effort to make Metronic a useful tool for everyone and now Metronic comes with 6 complete admin themes. We are keen to release continuous long term updates and dozens of new features will be coming soon in the future releases. Once you purchased Metronic, you will be entitled to free download of all future updates for the same license.


Enjoy using Metronic and stay tuned to endless amazing updates!



Full Features List
•Clean, Intuitive and Fully Responsive Metro Style Design(works on all major browsers, tablets and phones)
•500+ Valid Template Pages
•Bootstrap 3.3.5 Framework
•jQuery 1.10.2
•6 Color Themes
•Full SASS Support
•Full RTL Support
•Developer Friendly Code
•Open Sans Google Font
•Language Switch Bar
•Multilevel Menu
•Horizontal Mega Menu
•eCommerce •Dashboard
•Orders
•Order View
•Products
•Product Edit

•Layouts •Fixed and Default Header Layouts
•Show/Hide Sidebar
•Horizontal & Sidebar Menu
•Page Examples with Horizontal Menu
•Content Loading via Ajax
•Sidebar Closed Page Example
•Sidebar Fixed Page Example
•Blank Page Example
•Boxed Page Example
•Non Responsive Boxed Page layout

•UI Features •Custom UI Tabs and Accordions
•Metro Style Buttons & Form Elements
•Glyphicons Integration
•Font Awesome Icons(Font Awesome v3.2.0)
•Charts & Graphs(jQuery Flot)
•Circle Dials(jQuery Knob)
•Metro Stylish Sliders(jQuery UI)
•Metro Style Radio Button and Checkbox(jQuery Uniform)
•Sticky Notifications(jQuery Gritter)
•Pulsate
•Custom Toggle Buttons(Bootstrap Toggle Buttons)
•jQuery UI Modals
•Windows 8 style Tiles
•Toastr Notifications
•Integrated Tree Views(Bootstrap Tree)
•Integrated Nestable Lists(jQuery Nestable)
•Ion Range Sliders
•NoUI Range Sliders
•Knob Circle Dials
•UI progress bar(jQuery BlockUI)
•Tag Input(jQuery Tags Input)

•Form Stuff •Unlimited Form Controls
•Advance Form Layouts(2 Columns, Bordered, Row Separated, Row Stripped, Label Stripped)
•Advance Form Validation(jQuery Form Validation Plugin)
•Form X-editable
•Form Wizard
•Image Cropping
•Multiple File Upload
•Dropzone File Upload
•Form Components •Date Picker(Bootstrap Date Picker)
•Time Picker(Bootstrap Time Picker)
•Clockface Time Picker(Bootstrap Clockface Time Picker)
•Date Range Picker(Bootstrap Date Range Picker)
•Color Picker(Bootstrap Color Picker)
•Select 2 Dropdowns
•Custom Select Dropdown(Bootstrap Chosen)
•Multiple Select
•Bootstrap Swich
•Spinners
•IP Address Input
•Input Masks
•Tags Input
•Advanced File Input
•Integrated WYSIWYG Editors(Bootstrap wysihtml5 and CKEditor)


•Pages •Promo Page
•Blog List
•Blog Post
•News List
•News Post
•Metro Style Timeline
•Portfolio Page
•About Us
•Contact Us
•FAQ
•Coming Soon
•Lock Screen
•Integrated Full Calendar(jQuery Full Calendar)

•Extra •User Profile •Extended Profile Overview
•Extended Account Manage(Personal Info, Change Avatar, Change Password, Privacy Settings)
•Projects List
•Help

•Full Featured Inbox •Mail List
•Mail Compose with WYSIWYG Editor, File Upload etc
•View Message
•Reply

•Search Forms & Results •Booking Search
•Classic Search
•Company Search
•User Search

•Invoice View&Print
•Pricing Tables
•Error Pages(5 options)

•Data Table
Added 4th April 2016 | 1467 Views
Please note: Script Giver doesn't make any support for Metronic - Responsive Admin Dashboard Template. In this case, please contact the script, item, domain or website owner of Metronic - Responsive Admin Dashboard Template.
You can help other people with your experience with Metronic - Responsive Admin Dashboard Template.
To help other users, you can write a comment on your experience with Metronic - Responsive Admin Dashboard Template.

Maybe there are comments in german for Metronic - Responsive Admin Dashboard Template?

Or follow us on
Our Sponsors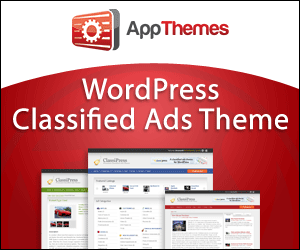 Advertisement
Your Banner Here?
Contact Us!