Categroy
/
Admin Dashboards
/ Name:
Endless Admin
| 887 Views |
Item Approved By ScriptGiver
Endless Admin

Description for Endless Admin:

Endless Admin is a fully responsive admin template built with the Bootstrap 3.2 framework, and modern web technologies HTML5 and CSS3.

Features
•Built with Bootstrap 3
•Responsive Design
•HTML5 and CSS3
•Build with LESS
•7 different theme colors
•Flat UI with clean design
•Many components
•Cross-browser compatible

HTML pages including:
•Dashboard
•UI Elements
•Button and Icons
•Tab
•Nestable list
•Calendar
•Table
•Widget
•Form Element
•Form validation and Wizard
•Login
•Register
•Profile
•Blog
•Single Post
•Landing
•Pricing Table
•Invoice
•Error 404
•Timeline
•Gallery
•Inbox
•Contact
•Search result
•FAQ
•Error 500
•Chat Room
•Movie Gallery
•Email Template
•Lock Screen

Support

If your have any problems, bugs, issues or requests, feel free to send us a message with your suggestions and we will consider adding it to next updates.

Plugins include
•jQuery UI
•Chosen
•jQuery minicolors
•Datatables
•Datepicker
•Font awesome
•Full calendar
•Gritter
•Masked input
•jQuery slimScroll
•jQuery Sparkline
•Timepicker
•Wysihtml5
•Colorbox
•Dropzone
•jQuery Tags input
•jQuery cookie
•Slider for Bootstrap
•Raphael
•Morris
•Nestable List
•Parsley
•jQuery waypoint
•jQuery LocalScroll
•jQuery ScrollTo
•jQuery jcarousel
•jQuery resize
•Modernizr
•Flot
•Pace
•jQuery Popup Overlay
•holder
•jQuery ui map
•Google Code Prettify
•Google Web Fonts

Flickr Photos

All images viewed in the live preview are for demo purposes only and are not included with your purchase. All images are licensed under - Creative Commons - Attribution 2.0 Generic. These images are courtesy of - Daniel Zedda, Sweetie187, meedanphotos ,John Karakatsanis ,Yutaka Tsutano and Andreas Dantz
Added 21st February 2016 | 887 Views
Please note: Script Giver doesn't make any support for Endless Admin. In this case, please contact the script, item, domain or website owner of Endless Admin.
You can help other people with your experience with Endless Admin.
To help other users, you can write a comment on your experience with Endless Admin.

Maybe there are comments in german for Endless Admin?

Or follow us on
Our Sponsors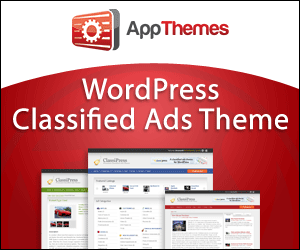 Advertisement
Your Banner Here?
Contact Us!