Categroy
/
Admin Dashboards
/ Name:
Wrapkit - Responsive Admin Template
| 908 Views |
Item Approved By ScriptGiver
Wrapkit - Responsive Admin Template

Description for Wrapkit - Responsive Admin Template:

Wrapkit is a Responsive Admin Template powered with Twitter Bootstrap. Can be used for any type web application. Designed with attractive look, rich features and easy to customize. Works well with frontend/backend frameworks like angularjs, etc. Wrapkit has a huge collection of plugins and UI components and works well on various sizes devices (desktop, tablets, and phones).

Features
•Unique, clean, attractive, rich features, easy customize
•Fully Responsive (works on all major browsers, tablets and phones)
•Bootstrap 3.3.5
•jQuery 2.1.4
•Documentations
•A tons of color skins (Since 1.1 available for grandient)
•Full SASS Support
•RTL Support
•Multiple Sidebar sizes
•Vertical & Horizontal Sidebar mode (Since 1.2)
•Live Resizable Sidebar with mouse/finger
•Multilevel menu
• Exclusive Template Ecosystem: ◦wrapkitLayout
◦wrapkitSidebar
◦wrapkitHeader
◦wrapkitContent
◦wrapkitFooter
◦wrapkitPanel

•Easy cookie (jQuery Cookie)
•Custom scrollbar (jQuery slimScroll)
• Layouts ◦Fixed and normal Header Layout (top/bottom position)
◦Fixed and normal Sidebar Layout
◦Sidebar Align (left/right)
◦Sidebar Size (large, medium, small, hidden)
◦RTL mode (header, sidebar, content, footer)

• Components ◦Grid
◦Typhography
◦Buttons
◦Modal (Support Stackable)
◦Tooltip & Popover (w/ contextual colors)
◦Alert & Callout
◦Progressbar
◦Label & Badge
◦Nav & Navbar
◦Tab & Collapse

• Icons ◦Glyphicons
◦FontAwesome
◦Simple line icon
◦Payment Webfont
◦Weather Icons

• Forms ◦Basic Form
◦Advance Form elements
◦Uploaders
◦x-Editable
◦Wizard
◦Editor (lighweight & markdown)
◦Image cropping
◦Form Validation

• Charts ◦ChartJs
◦Morris Chart
◦Easy Pie
◦Sparklines

• Tables ◦Basic & Responsive Table
◦Datatables

• Extras ◦Animated CSS
◦Bootbox
◦Calendar
◦jQuery vmap
◦Nestable List
◦Session Idle
◦Session Timeout
◦Tostr Notofications
◦Tree View

•UI Kits
• Pages ◦Signin & Signup
◦Lock Screen
◦Error Page
◦Profile
◦Email
◦Timeline
◦Gallery
◦Pricing
◦Invoice
◦Help Page
◦Search Result page

•And more features + pages coming soon.

Changelog:

Version 1.2 – October 26, 2015

Core
•provide a documentation (live at http://wrapui.com/items/preview/wrapkit/docs/)
•bugs fixed
•adding sidebar vertical mode
•change primary color to 'teal' and success color to 'blue'
•edit demo page for consistency
•update dependencies to latest version

Version 1.1 – October 5, 2015

Core
•change file structure (some files deleted, modified, or move to folder)
•change color schemes
•adding gradient skins
•sass vars (add and remove some vars)
•rename skins name
•update bootstrap to v3.3.5
•adding animations for some components
•re-write ecosystem using vanillajs
•remove jqueryui, jquery.niceScroll, fullcalendar and gmaps
•adding jquery slimScroll, clndr, and vector map

Ecosystem:
• Sidebar ◦change variant to tabs/pills
◦now support for toggle show/hide
◦Panel
◦adding panel fill for contextual color
◦make panel flexible to use on everywhere (adopting some concept of smart paper and card model)


Dependencies, update dependencies to latest version:
•vegas
•weather-icons
•toastr
•switchery
•summernote
•typeahead.js
•select2
•multiselect
•momentjs
•jstree
•jquery.validation
•jquery.nicescroll (removed)
•jquery.minicolors
•Jquery-Mask-Plugin
•handlebars
•gmaps (removed)
•fullcalendar (removed)
•dropzone
•datatables-tabletolls
•bootstrap-daterangepicker
•bootbox
•Nestable

Pages and layout:
•all the demo page is a redesign according to the style that has been update
•adding new dashboard
•adding content hero and content float model
•remove landing page and email template (plan to adding on next update)

Version 1.0 – August 26, 2014
•Initial Release

Demo
•http://wrapui.com/items/preview/wrapkit/1.2

Online Documentations
•http://wrapui.com/items/preview/wrapkit/docs

Credits
•UI Faces
•Subtle Patterns
•Mac Desks
•Pic Jumbo
Added 1st February 2016 | 908 Views
Please note: Script Giver doesn't make any support for Wrapkit - Responsive Admin Template. In this case, please contact the script, item, domain or website owner of Wrapkit - Responsive Admin Template.
You can help other people with your experience with Wrapkit - Responsive Admin Template.
To help other users, you can write a comment on your experience with Wrapkit - Responsive Admin Template.

Maybe there are comments in german for Wrapkit - Responsive Admin Template?

Or follow us on
Our Sponsors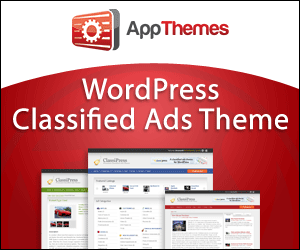 Advertisement
Your Banner Here?
Contact Us!