Categroy
/
Admin Dashboards
/ Name:
Dash - Responsive Admin Template
| 857 Views |
Item Approved By ScriptGiver
Dash - Responsive Admin Template

Description for Dash - Responsive Admin Template:

Dash - Responsive Dashboard Admin Template

Dash - a new premium admin template based on popular Twitter Bootstrap Framework. Dash admin is very flexible and easy to use, can save you months of development time and speed up your workflow. With tons of features, plugins, styles you have an almost unlimited options and ways to serve your content with style.

Styles are handled via LESS pre-processor ( soon SASS will be supported too ). LESS provide a way to change colors and make a custom theme for minutes. Currently, only one theme is provided ( theme default ), but this is a continuous project and more themes will be added.

The Design is clean with a combination of flat elements and material colors from google.

If you spot some kind of bugs or have a suggestion for elements, improvements don`t hesitate to contact us. Will try the best.

Features / pages
• Email App
• Layouts - Fixed header, fixed sidebar, boxed layout controlled programmatically
• Charts - C3, Flot, Chartjs, Morris, easy pie charts, Gauges, Water bubble, Diagrams

• Form Elements

-All basic elements are included. -Styled and native checkboxes, radios, selects, switches -Custom sizes, predefined with for inputs, selects and etc. -Input groups, prepend icons and addons. -Text area - normal, elastic, with input limit and icons -Form layouts: Inline, horizontal, vertical, with group border, stripped group, hover stripped, full width labels. -Markdown editor, wysiwig editor, code editor. -Form validation -Form wizard - with progressbar, vertical, with form validation.


• Tables

-Basic tables - stripped, hover, bordered and alternate style -Data tables - with buttons(ex tableTools), responsive, vertical scroll, ajax load, deffer load. -Pricing tables - basic and animated example.


• UI elements

-Bootstrap grid system. -Icons - FontAwesome, Glyphicons -Buttons - different states ( primary, info and etc ), different sizes, block buttons, diffrent shapes ( rounded, arrow buttons ) -Sliders - basic, horizontal, range sliders, vertical sliders -Tabs - regular tabs, tabs on top with right float, tabs on left, tabs on right, tabs bellow, tabdrop, borderless tabs, tabs with dropdown, tabs inside panels -Accordions - toggle style, different states -Modals - alert, prompt, confirm via bootbox. Small, large, short, long. Effects - fadeIn, fadeIn scale, Left slide, right slide, bottom slide, super scale. Video modal, remote modal ( ajax ) -Progressbars - basic, flat, stripped, different sizes ( small, large ), different states, circle progress bars -Notifications - in title, callouts, static alert messages, Noty notifications, all positions on page, different styles -Lists - nestable list, ordered, unordered, description, horizontal description, list groups, group links, different states. -Tree view - default, collapsed, expanded, without border, custom icons, searchable, json tree -Syntax highlighter - all languages -Other - bootstap toolitps, hint.css, popovers, jumbotron, wells, pills, paginations, pager, labels, badges, carousel

• Panels - different states ( default, primary, info, danger, succcess, warning), border variations, plain, tile variations, closed by default, with custom scroll inside.
• Calendar App - Adding events, dragging events
• Maps - google maps, vector maps
• Users - profile, login, register, forgot password.
• Timeline - simple, with icons
• Error pages - 403, 404, 500, Offline page
• Extra pages - invoice, gallery, search
Added 1st February 2016 | 857 Views
Please note: Script Giver doesn't make any support for Dash - Responsive Admin Template. In this case, please contact the script, item, domain or website owner of Dash - Responsive Admin Template.
You can help other people with your experience with Dash - Responsive Admin Template.
To help other users, you can write a comment on your experience with Dash - Responsive Admin Template.

Maybe there are comments in german for Dash - Responsive Admin Template?

Or follow us on
Our Sponsors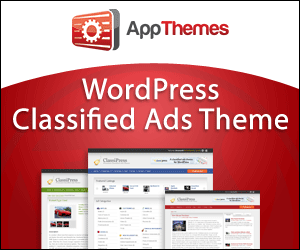 Advertisement
Your Banner Here?
Contact Us!