Categroy
/
Admin Dashboards
/ Name:
Amai Admin
| 1089 Views |
Item Approved By ScriptGiver
Amai Admin

Description for Amai Admin:

AMAI

Amai Admin Theme for Bootstrap was made with usability in mind. Amai is a full featured Admin Theme for you to use wherever you want. Built on Bootstrap and jQuery Goodness, this theme has a rock solid base.

Layout
1.Fluid Layout
2.9+2 Template Pages (Check Them Out)
3.Looks Great on HD Screens
4.Fixed Sidebar Width
5.New Blue Style Navbar (HardCoded)
6.Dropdowns

Exclusive Features (only in This Theme)
1.Mini Tasks Module (Precoded Full Functioning)
2.Custom Badges
3.Precoded Functions
4.Blue Style Bootstrap Navbar
5..sharp Class for Elements with Sharp Edges
6.Beatiful Messages Template (with Reply and Forward Buttons)
7.Sidebar Dropdown
8.Canvas Charts

Charts

Canvas Charts in this theme make use of flotr2.js. Easy to use and understand. All that these charts require is DATA, and Flotr2 Handles the rest. Learn more about Flotr2 at Flotr2 Website.

Custom Ajax Functions

Custom Ajax Functions have been precoded in this theme. For example, to load "Settings" tab you should call the function
loadContent('settings');

Similarily, you can call

loadContent('profile');
loadContent('projects');
loadContent('dashboard');

The Unique Mini Tasks Module

A precoded Extremely useful Mini Tasks Module is supplied with this theme. A global 'tasks' object controls this module.

It contains functions like
tasks.add(taskId, task);
tasks.updateState(taskId, newTaskState);
tasks.changeTask(taskId, newTask);
tasks.remove(taskId);

Use this module to add tasks.

Amai is not limited to this. Summers have started. Expect Great Updates and More Templates from Amai, along with new Colour Schemes.

WrapBootstrap's policy is supplying updates for free, if you have purchased the theme. :)

Changelog

v1.0 -- 20/5/2012 -- Initial
Added 26th January 2016 | 1089 Views
Please note: Script Giver doesn't make any support for Amai Admin. In this case, please contact the script, item, domain or website owner of Amai Admin.
You can help other people with your experience with Amai Admin.
To help other users, you can write a comment on your experience with Amai Admin.

Maybe there are comments in german for Amai Admin?

Or follow us on
Our Sponsors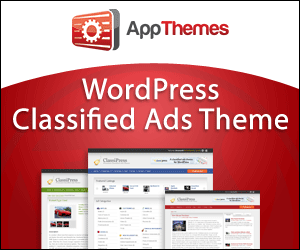 Advertisement
Your Banner Here?
Contact Us!