Categroy
/
Admin Dashboards
/ Name:
Detail Admin - Responsive Theme
| 944 Views |
Item Approved By ScriptGiver
Detail Admin - Responsive Theme

Description for Detail Admin - Responsive Theme:

Detail Admin Theme is a clean and elegant responsive template suitable for any back-end application. Created using latest HTML5 and CSS3 features. Built with SASS and focused on simplicity and real life use cases.

Comes with 2 versions, Bootstrap 3 and Bootstrap 2.3

Perfect back-end complement for Clean Canvas Theme front vibe.

Page templates
•Home dashboard
•Charts and reports
•Great for managing resources:•User list
•New user form
•User profile

•Image gallery list
•Page blank state example on gallery
•DataTables
•Tables•Products
•Orders
•Users

•FullCalendar with styled new event dialog
•Form elements
•Form wizard
•My Account
•Code inline editor
•Sign in
•Sign up


Main features
•Fully responsive
•Default and new dark skin
•Sign in shows one kind of style with an integrated package of blurred backgrounds
•Sign up show a more formal style
•Styled form elements
•Showcase of new UI Elements
•Includes a styled calendar with jQuery fullCalendar
•Includes 2 layouts, navigation on sidebar and navigation on top bar
•Custom styled elements (flat buttons, sliders, dialogs, etc) beside native bootstrap ones
•Cross-browser compatible


Plugins include
•jQuery 1.9.1
•Bootstrap 3
•FontAwesome 3.2.1
•DataTables
•jQuery UI 1.10.2 custom
•jQuery Knob 1.2.0
•jQuery Flot Charts 1.1
•FullCalendar 1.6.1
•jQuery Select2 3.3.2
•Bootstrap Datepicker
•Bootstrap wysihtml5
•Morris.js charts


The following will be added in next updates:
•Timeline
•Search results
•FAQ page
•Invoice
•Pricing Tables
•Error 404 and 500
•Drag & drop file uploads


Credits
•Open sans webfont http://www.google.com/fonts/specimen/Open+Sans
•Icons by Brankic1979 http://www.brankic1979.com/icons/
•Blurred bgs from http://clikfocus.com/blog/26-free-high-resolution-blurred-backgrounds-psd


Changelog

v2.0.1
•Cleaned up markup

v2.0
•Update to Bootstrap 3
•Added DataTables plugin
•Several fixes and enhancements

v1.2
•New dark skin
•New dropdown menus on navbar for messages and notifications
•New wizard form page using fuelux plugin
•New code editor page using Ace Editor
•New grids page to showcase how grids can be used in theme
•Added submenus on sidebar navigation menu
•Changed how the navigation menu is shown on tablet and mobile devices, now sliding from the left side like facebook app style

v1.0
•Initial release
Added 25th January 2016 | 944 Views
Please note: Script Giver doesn't make any support for Detail Admin - Responsive Theme. In this case, please contact the script, item, domain or website owner of Detail Admin - Responsive Theme.
You can help other people with your experience with Detail Admin - Responsive Theme.
To help other users, you can write a comment on your experience with Detail Admin - Responsive Theme.

Maybe there are comments in german for Detail Admin - Responsive Theme?

Or follow us on
Our Sponsors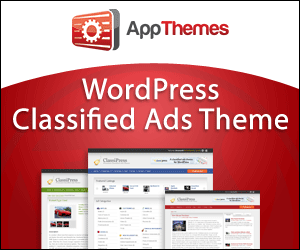 Advertisement
Your Banner Here?
Contact Us!