Categroy
/
Admin Dashboards
/ Name:
Unicorn - Admin Template
| 1183 Views |
Item Approved By ScriptGiver
Unicorn - Admin Template

Description for Unicorn - Admin Template:

Information: The template has not been updated more than a year. This could look like it has been abandoned. For reasons beyond, unfortunately I did not have time to upgrade. However, the Unicorn returns. Over the next few weeks we will begin the process of updating the template. Scripts will be updated to the latest version, as well a template will be refreshed and receive many new elements and components. If you have any ideas about what might be included in future versions of the template, please feel free to let us know. We promise that we will consider each proposal. Regards, author of the Unicorn Admin Template.

Unicorn Admin is a fully responsive - retina ready - admin template that can be used for any backed applications. Doesn't matter where you open the template: on smartphone, tablet or desktop, Unicorn Admin perfectly suit for any device width. Now compatible with Bootstrap 3!

Features

Built using LESS
•Responsive Design, support any PC or MAC systems, phones and tablets
•Integrated charts (jQuery Flot and jQuery Sparklines)
•Dynamic tables (jQuery DataTables)
•Full featured calendar (jQuery FullCalendar)
•jQuery 1.10.2
•jQuery UI 1.10.0
•Bootstrap 3.0.3
•Colorpicker for Bootstrap
•Datepicker for Bootstrap
•Form Wizards (jQuery Wizard)
•Support Chat - example page
•Messages - example page
•jQuery Select2
•jQuery iCheck
•7 color styles
•Growl-like notifications (jQuery Gritter 1.7.4)
•Valid HTML5 pages
•Includes documentation
•Font Awesome Icons 4.0.3
•Custom Scrollbars (jQuery NiceScroll)
•Enhanced modals (bootbox.js)

Browsers Support
•Latest Chrome
•Latest Safari
•Opera 11+
•Firefox 4+
•Internet Explorer 8+
Added 25th January 2016 | 1183 Views
Please note: Script Giver doesn't make any support for Unicorn - Admin Template. In this case, please contact the script, item, domain or website owner of Unicorn - Admin Template.
You can help other people with your experience with Unicorn - Admin Template.
To help other users, you can write a comment on your experience with Unicorn - Admin Template.

Maybe there are comments in german for Unicorn - Admin Template?

Or follow us on
Our Sponsors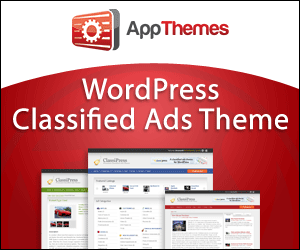 Advertisement
Your Banner Here?
Contact Us!