Categroy
/
Admin Dashboards
/ Name:
Barnie - Minimal Admin Theme
| 882 Views |
Item Approved By ScriptGiver
Barnie - Minimal Admin Theme

Description for Barnie - Minimal Admin Theme:

Features:
1.Minimal Admin theme.
2.Fast loading, Simple and Clean.
3.No unnecessary fonts. Uses system base font.
4.Uses LESS (for colors).
5.Simple sidebar (responsive).
6.Mini header with dropdown menus for notifications.
7.Gritter plugin for notification.
8.Charts with tab support on home page.
9.jQuery knob chart.
10.Widgets with customizable header background color.
11.Widgets with scroll bar support.
12.Task management widget.
13.Contacts widget.
14.Project management widget.
15.Pages widget.
16.Chats widget.
17.Report widget.
18.Simple documentation.
19.404 Error page.
20.Calendar page with google calendar support.
21.Error log page to list the errors generated by your site.
22.Form validate support.
23.Form wizard support.
24.Gallery page to list your photos.
25.Simple email page with inbox, read mail and compose mail pages.
26.Media page to list out media files.
27.Invoice page.
28.Lock page.
29.Login/Register & Contact page (3 in one using Nav tabs).
30.Posts page.
31.Account statement page.
32.Bootstrap tables support.
33.Data tables support (dynamic). It is sortable, filterable, etc.,
34.Users page to list out users.
35.Switch plugin.
36.Date and timer picker.
37.10+ colors support.
38.Vertical and horizontal slier.
39.Start rating plugin.
40.Best suits for all admin.

Credits:
•Bootstrap - http://getbootstrap.com
•jQuery - http://jquery.com
•HTML5Shiv - @afarkas @jdalton @jon_neal @rem
•Respond - Authors & copyright (c) 2012: Scott Jehl, Paul Irish, Nicholas Zakas.
•Pattern - http://subtlepatterns.com/
•Font awesome icon - http://fortawesome.github.io/Font-Awesome/
•Photos - http://pixabay.com
•prettyPhoto - http://www.no-margin-for-errors.com
•Botstrap Datetimepicker - http://www.eyecon.ro/bootstrap-datepicker
•Bootstrap-wysihtml5 - http://jhollingworth.github.io/bootstrap-wysihtml5/
•FullCalendar - http://arshaw.com/fullcalendar/
•DataTables - http://datatables.net/license_gpl2
•Knob - http://www.gnu.org/licenses/gpl.html
•onoff - https://github.com/timmywil/jquery.onoff
•Rateit - http://rateit.codeplex.com
•SlimScroll - http://www.opensource.org/licenses/mit-license.php
•Sparkline - http://omnipotent.net/jquery.sparkline/
•Steps - http://www.jquery-steps.com
•Validation - http://bassistance.de/jquery-plugins/jquery-plugin-validation/
•JQuery UI - http://jqueryui.com
•Flot - http://www.flotcharts.org
•Gritter - http://boedesign.com/demos/gritter/
Added 25th January 2016 | 882 Views
Please note: Script Giver doesn't make any support for Barnie - Minimal Admin Theme. In this case, please contact the script, item, domain or website owner of Barnie - Minimal Admin Theme.
You can help other people with your experience with Barnie - Minimal Admin Theme.
To help other users, you can write a comment on your experience with Barnie - Minimal Admin Theme.

Maybe there are comments in german for Barnie - Minimal Admin Theme?

Or follow us on
Our Sponsors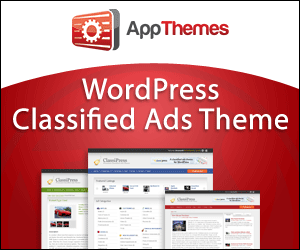 Advertisement
Your Banner Here?
Contact Us!